Man United linked to 5 midfielders, Fellaini & De Rossi the hot tips [Star & Telegraph]
With just a little bit over 48 hours left in the summer transfer window, Manchester United appear to be frantically looking for a new midfielder if two of the Sunday papers are accurate.
The Star on Sunday and the Telegraph on Sunday both have stories about United's pursuit of midfielders on their backpages.
The Star's story is more outlandish, with the tabloid spreading their bets by linking David Moyes with five midfield options. According to Paul Hetherington:
Manchester United are trying to clinch a loan deal for Roma's Daniele De Rossi before the transfer window closes tomorrow night. 
As for the the Sunday Telegraph, Jason Burt leads with a different midfielder as his hot tip to join Old Trafford before the window shuts. Burt scribbled:
United want to sign two midfield players, with a move for Everton's Marouane Fellaini for £25 million closet to completion. Wigan Athletic's James McCarthy is lined up as Fellaini's £15 million replacement. Everton may also take Gareth Barry from Manchester City… but only if a reduction in his pay can be agreed. 
The other three midfielder linked to Manchester United are Luka Modric, İlkay Gündoğan and Andres Herrera.
Copies of the backpages of Sunday's Star and Telegraph are below.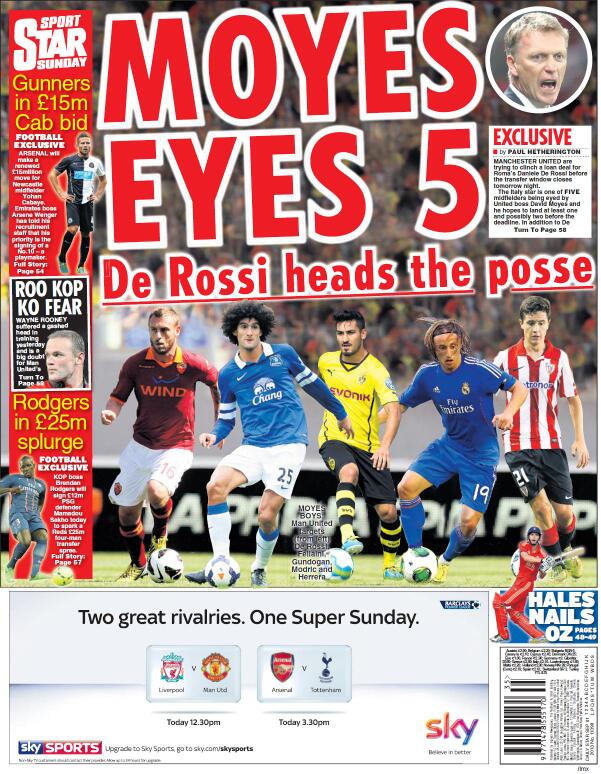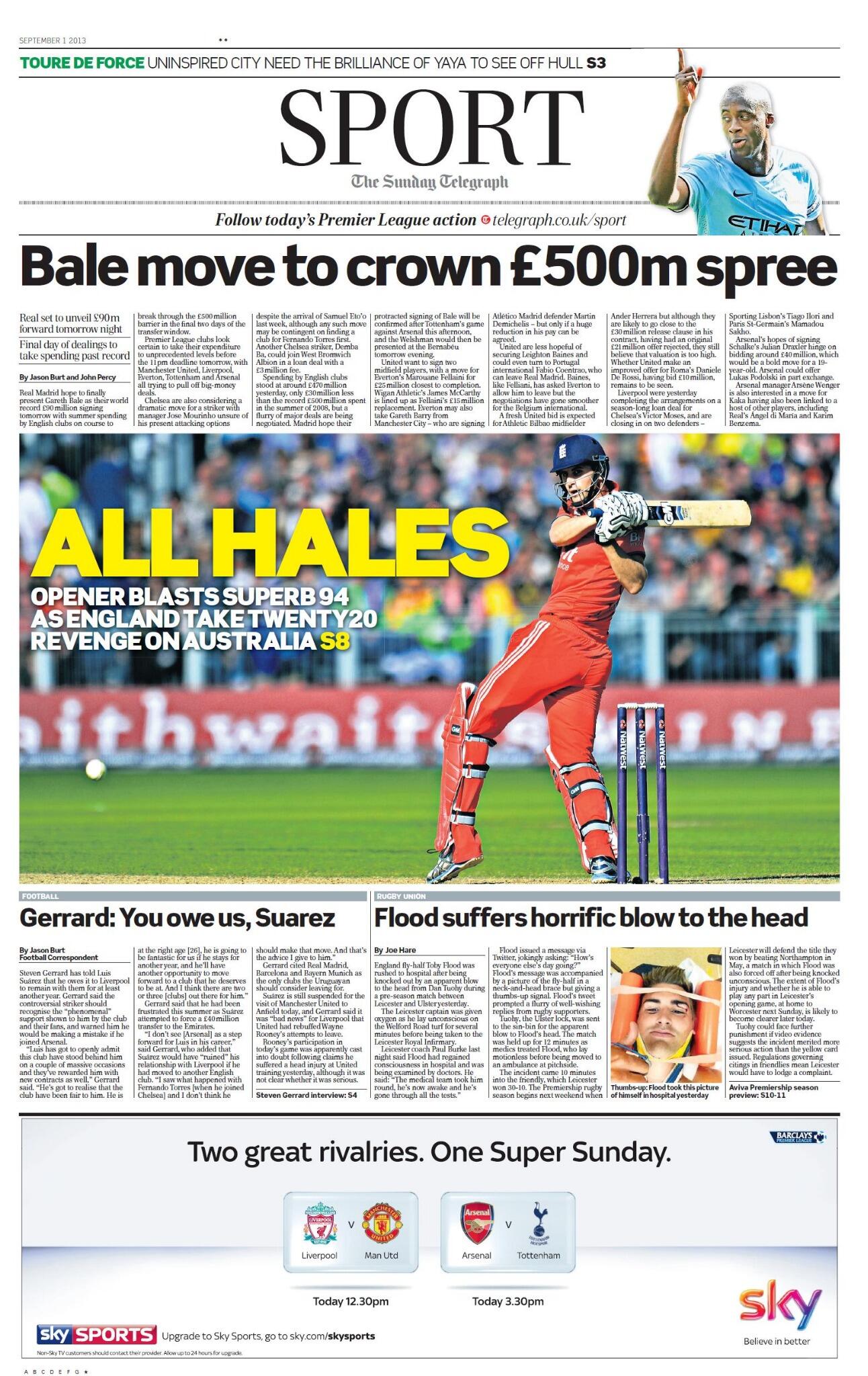 ---