Man United keeper David De Gea bags Save of the Season for Luis Suarez stop
There have been some terrific saves in the Premier League this season and England's top flight is fortunate to have some fine stoppers appearing week-in week-out.
On Wednesday, Match of the Day ran a vote for the save of the season with 12 contenders, see the videos and list below.
Perhaps as it was a poll voting system, Manchester United fans used their clout to secure a win for David De Gea for his stunning stop against Luis Suarez in Liverpool's 3-0 win at Old Trafford.
De Gea's amazing reaction stop from Suarez can be seen on the video above and received 18% of the Match of the Day vote.
And, it just goes to show how many goals Liverpool could have scored in their 3-0 win at Manchester United – Steven Gerrard also missed a penalty.
Cardiff keeper David Marshall was the only keeper to have two saves on the list with the full run down below.
Bear in mind, these videos may come down. 101GG finds and locates existing videos only :)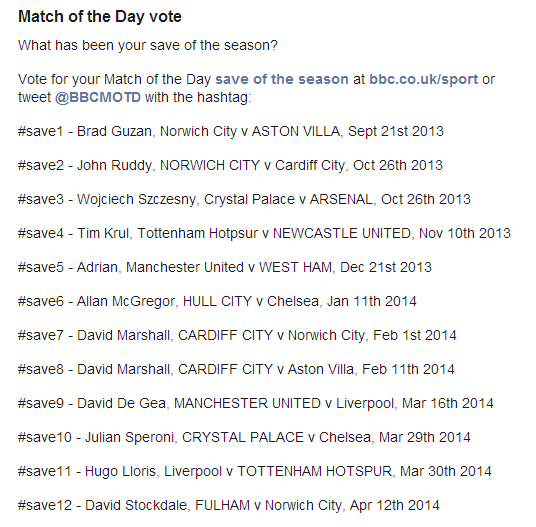 ---