Man United fans struggled as they supported Arsenal on Sunday [Tweets]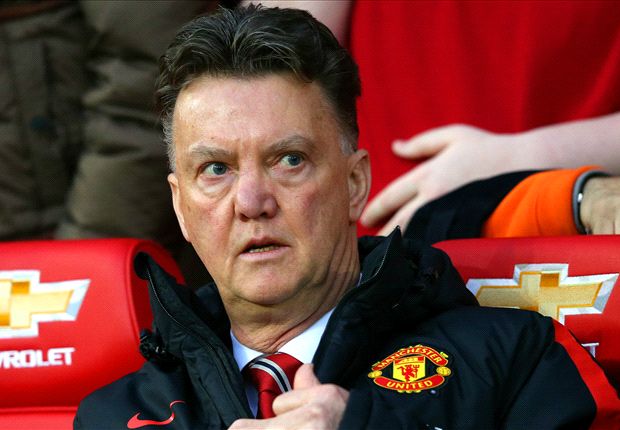 Manchester United may not have been in action on Sunday, but their fans were still put through the wringer.
The Red Devils beat Norwich 1-0 away on Saturday, as Louis van Gaal's men staying in the shake-up for the top four.
In order for United to finish in a Champions League berth, United needed Arsenal to do them a huge favour.
The Gunners started the day in third, Man City in fourth, while United were in fifth.
The match at the Etihad was a seesaw affair, which left Man United fans cursing Arsene Wenger and his charges during the hugely exciting game.
Sergio Aguero fired Man City in front, only for Olivier Giroud to equalise minutes later.
In the second half Kevin De Bruyne restored City's advantage with a fine shot from outside the box, but again Arsenal hit back through a fabulous goal from Alexis Sanchez.
In the end the match finished 2-2, which was a great result for United. If they win their last two matches, they'll finish in fourth place guaranteed.
Tweets on Man United fans' reactions during the Man City v Arsenal game are below.
How have Arsenal fans survived this shit for 12 years? I've been wanting them to win for 54 minutes and I already hate life and Wenger.

— ɐqᴉɥ (@GoGetMyCoffee) May 8, 2016
United fans watching #MCFCvAFC like.. pic.twitter.com/Rkr8l1M4RJ

— BenchWarmers (@BeWarmers) May 8, 2016
Manchester United fans have celebrated Sanchez's goal more than Arsenal fans.

Ps: Manchester United are fighting to keep 4th place trophy.

— Danny Welbeck (@WelBeast) May 8, 2016
Its a bit weird seeing United fans celebrate an Arsenal goal on my TL.. What has Van Gaal done to us? I feel filthy just looking at that..

— Huzefa Chawre (@Herrera_tekkers) May 8, 2016
Scenes when United Twitter celebrated that goal more than the Arsenal fans. #MUFCOK pic.twitter.com/3ZakzCzMbk

— Adam (@ManLikeRUUD) May 8, 2016
United fans feeling more suicidal after 60 minutes of wanting Arsenal to win than a whole van Gaal season. Makes u think.

— Sarah Jones (@sarahmufc93) May 8, 2016
Lvg should be sacked just for that fact he has got us cheering on arsenal

— Albert mumby-croft (@CroftAlbert) May 8, 2016
Letting City and Arsenal have such a huge say in our fate for CL next season is absolute torture ! Thank you LVG ! Thank you very much

— Sadikshya Bhandari (@Sadikshya_) May 8, 2016
United fans who have spent years mocking Arsenal for finishing fourth now want that same Arsenal to help them finish fourth. Ludicrous.

— Ü (@_wangwe) May 8, 2016
Come on Arsenal, don't bottle it now! (I feel dirty supporting Arsenal, but needs must – thanks Van Gaal!)

— Unitedsway (@Unitedsway) May 8, 2016
In my 82 minutes of supporting Arsenal, I can conclude that Sanchez is the best player in the planet.

— Red Devil HQ (@RedDevilHQ) May 8, 2016
Been supporting Arsenal for one match now. I can confirm that it is horrible.

— sohvi (@OhItsLitmanen) May 8, 2016
THIS IS WHAT SUPPORTING ARSENAL DOES TO YOU. pic.twitter.com/cD11lur1mS

— Mike Sanz (@mikesanz19) May 8, 2016
Why you need a VPN?
Cut chords:
Watch everything (Netflix, BBC iPlayer, Hulu) online using a VPN.
Unlock geoblocking:
A VPN gives you access to the best content from anywhere in the world.
Privacy & security:
A VPN keeps your information private, activity encrypted & data anonymous.
Just $6.67 a month + 3 months free!
Best football betting tips & free bet offers
Click here for more Premier League betting tips
---