Man United fans react to Brendan Rodgers' warning for LVG [Best Tweets]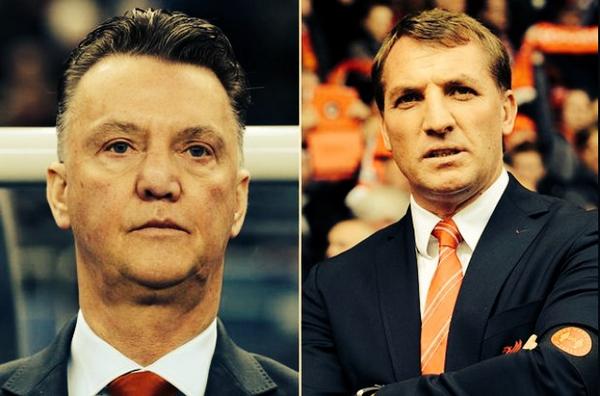 Having been beaten 3-1 by Manchester United in the ICC final on Monday in Miami, Brendan Rodgers had some intriguing words for Louis van Gaal.
Undoubtedly, the quotes below have been built up by the English media, nevertheless, it has caused plenty of social media reaction.
According to Liverpool boss Brendan Rodgers: "I think what he'll find is the competition in this league will be different to any other league that he's worked in. In a lot of the other leagues, there are one or two teams and those are the teams that are expected to win."
Rodgers continued: "This is a league where the top team plays the bottom team and on any given day you can lose. You don't get that a lot in the other leagues. I think the competition will probably take him by surprise and that's from foreign managers I have spoken to over the years. I've worked closely with foreign players who have come in, and that real physical competitive nature will be different to anywhere else he's worked before."
The irony has not been lost on United fans who wonder why the ex-Swansea, Watford, and Reading manager is lecturing a former coach of Barcelona, Ajax, Bayern Munich and Netherlands.
Is Brendon Rodgers in any position to take digs at Louis van Gaal and give him tips on the pressure of management? pic.twitter.com/ziTsbmM7FF

— Mukund' (@ScholesLegacy) August 6, 2014
van Gaal will be surprised by Premier League, says Brendan Rodgers. Er, thanks Brendan. #MUFC http://t.co/SUf09y4aEB pic.twitter.com/Uzxj9Xix9v

— Man Utd Universe (@ManUtdUniverse) August 5, 2014
Rodgers commenting on van Gaal's ability to win the league #goodone

— Martin Kelly (@mdogg89) August 6, 2014
Rodgers may well believe he's a better manager than Van Gaal. He also probably believes that self-portrait in his hall is tasteful.

— Hans O. Lowe (@NoHeroesHere) August 6, 2014
I tend to stay away from inter club nonsense for the most part, but Rodgers saying the premier league will surprise Van Gaal is amazing.

— Paul (@UtdRantcast) August 5, 2014
I think the best way to sort out this Van Gaal vs Rodgers debate is a 38 game season.

— Nooruddean (@BeardedGenius) August 5, 2014
Rodgers vs. Van Gaal. Ugh, how corny. The former needs to gain some clout achieved by winning trophies before he starts acting up, tbh.

— Alex Shaw (@AlexShawESPN) August 5, 2014
Rodgers saying LVG will find it difficult than other leagues. He hasn't got a single european game and he knows other leagues? #LFC #MUFC

— Bebe's Left Foot (@FourthStump) August 6, 2014
Rodgers has had one good season by finishing second now he thinks he's the messiah. Absolute clown

— Scott Crossland (@ScottCrossland7) August 6, 2014
Big fan of Brendan Rodgers, but telling LVG what to expect from the EPL is crazy. Guy wins wherever he goes. Utd to finish above L'Pool…

— Green Weegie (@Greenweegie) August 6, 2014
Why you need a VPN?
Cut chords:
Watch everything (Netflix, BBC iPlayer, Hulu) online using a VPN.
Unlock geoblocking:
A VPN gives you access to the best content from anywhere in the world.
Privacy & security:
A VPN keeps your information private, activity encrypted & data anonymous.
Just $6.67 a month + 3 months free!
---