Man United fans fly plane banner over Liverpool friendly at Shamrock: Giggs 13 – Gerrard 0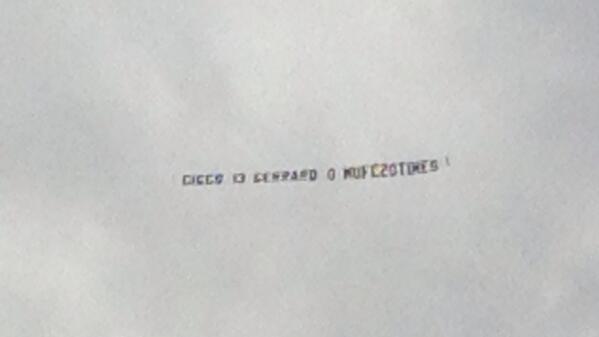 It is fair to say season 2013/2014 was the campaign where plane banner's took the football world by storm.
And, Manchester United supporters seem most fond of the cheap way to get their message across.
We saw it with the "Moyes out" banner during Manchester United's win over Aston Villa.
And, there was also a banner spotted above Anfield on the final day of the season, reportedly sent by Manchester United supporters.
On Wednesday, Liverpool unveiled their 2014/2015 away strip at a friendly win at Shamrock Rovers, by a 4-0 scoreline.
And, during the opening stages of the match, a plane banner saying "Giggs 13 Gerrard 0 MUFC 20 TIMES" was spotted above the Aviva Stadium.
Above and below you can see pictures of the hilarious banter from Manchester United supporters…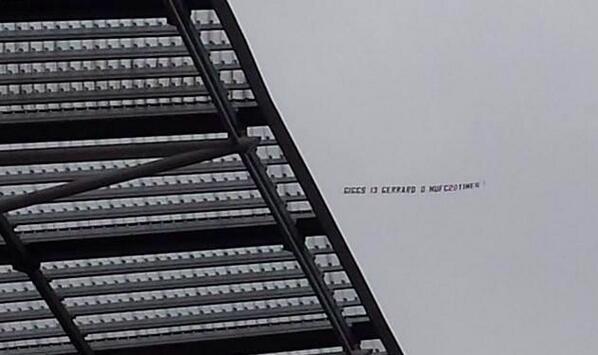 Click here for more Premier League betting tips
---