Man United fan Usain Bolt mocks Arsenal on Twitter, Piers Morgan swiftly reminds him of league position
It's been a tough week for both Arsenal and United fans respectively, and after tonight's stalemate, both sets of fans are left clutching at straws.
Was it a good point, or two dropped?
Usain Bolt rationalized that the fact that Arsenal still couldn't beat them, even with United at their very lowest, is a consolation of sorts.
Famous Gooner Piers Morgan hit back with a succint reply, to remind the sprinter of United's lowly league position: '7th'.
Owned.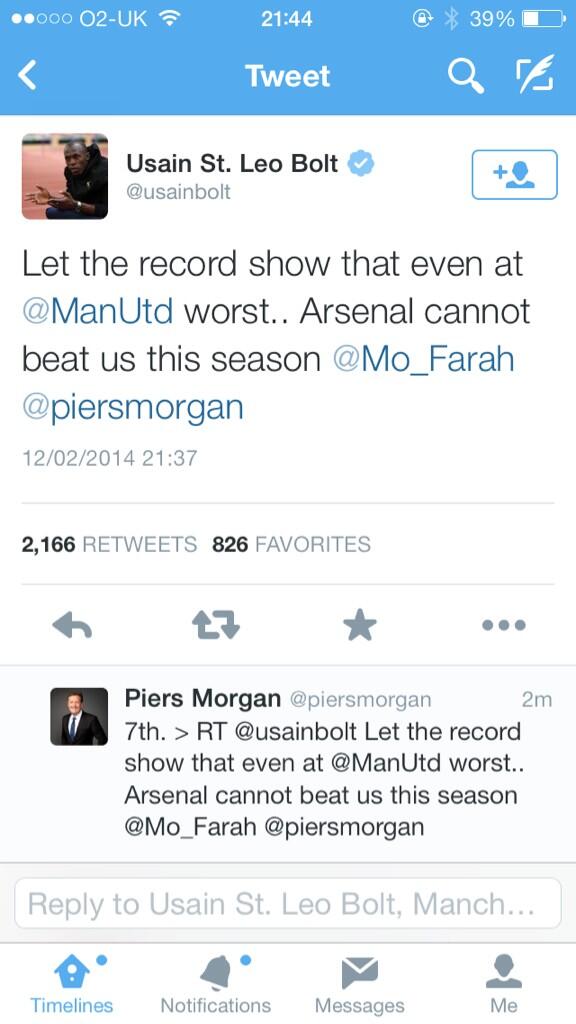 ---
GAMBLING CAN BE ADDICTIVE, PLEASE PLAY RESPONSIBLY