Man United banners at Arsenal: Thanks for RVP & #tears4piers
With Arsenal and Manchester United playing out a 1-1 draw that failed to truly hit the heights these two sides have shown in the past, it was up to some of the banners in the crowd to add some excitement.
Fresh from wrapping up their 20th English title, Manchester United fans appeared in playful mood and took the opportunity to thank Arsenal for selling them Robin van Persie on at least two banners.
The other target for Manchester United fans at the Emirates was Arsenal's most (in)famous supporter: Piers Morgan.
A couple of Manchester United fans brought along a banner that ribbed the CNN host with a hashtag made famous by Rio Ferdinand in one of his many Twitter conversations with Morgan.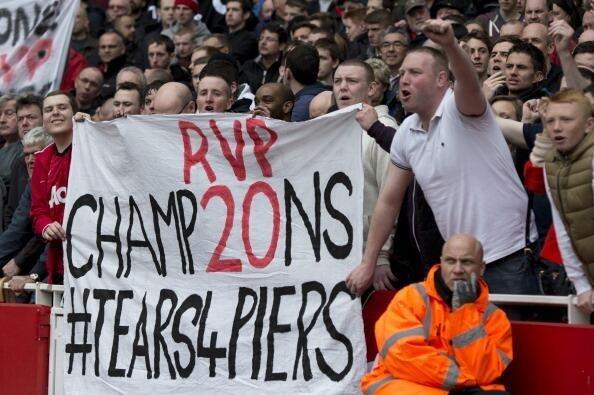 ---