Man City's snubbed birthday boy Yaya Toure says it would be "an honour" to play for PSG one day [France Football]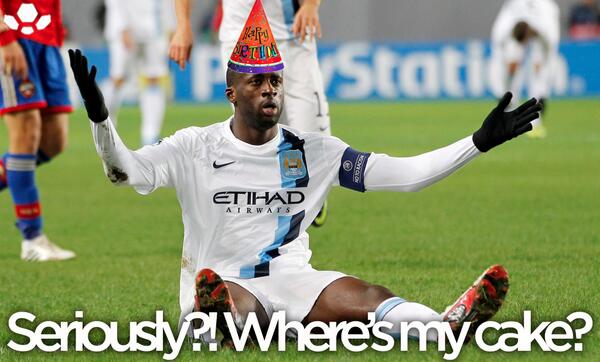 Is Manchester City's Yaya Toure trying to engineer a move to PSG?
A week after the furore around Yaya Toure broke out, as it was claimed by the player's agent that a birthday snub from the club had provoked his client into considering his future, France Football have got quotes from the Ivorian star talking about PSG.
The Man City midfielder has said:
Given the objectives of Paris, how could I not to be interested in a club like that? 
PSG has become one of the powerhouses in Europe. It would be an honour to be a part of such a club one day. If I can be of service. 
France Football further add that PSG will move for Yaya Toure should Marco Verratti move to Real Madrid this summer.
For the record Yaya Toure is under contract at Etihad Stadium until 2015.
---