Man City would be mad to spend £50m on Liverpool's "unproven" Raheem Sterling [Audio]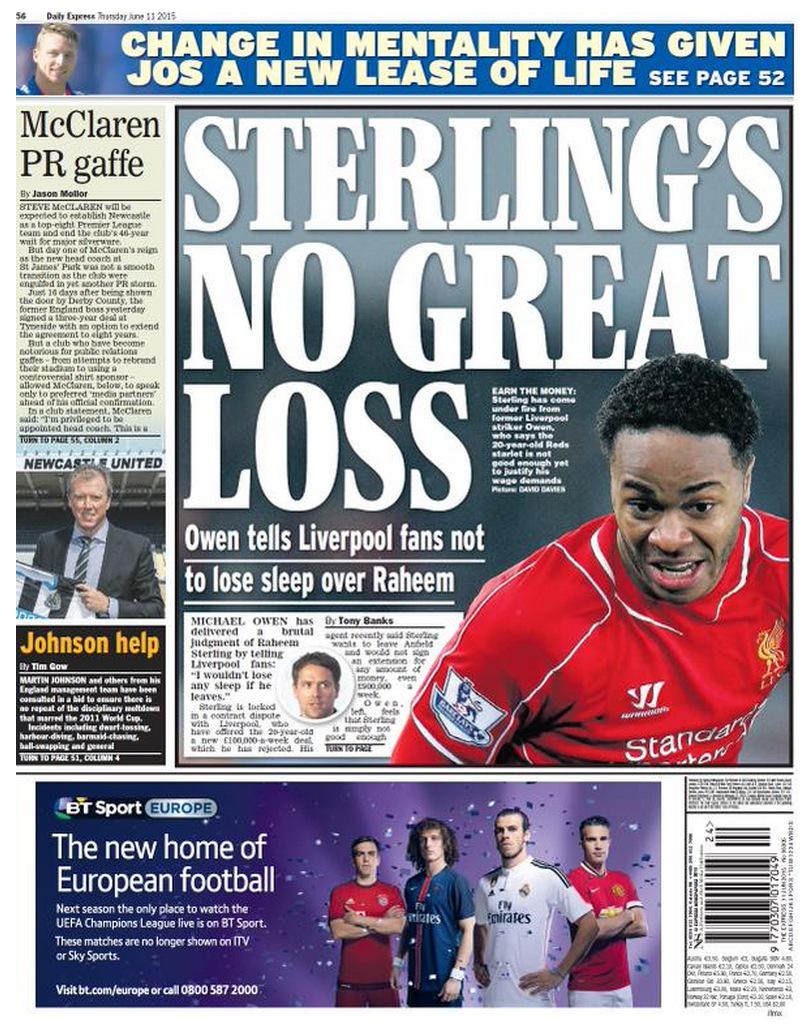 Ex-Newcastle defender Steve Howey was a guest on Talksport on Thursday, and the former Premier League man gave his thoughts on the transfer rumour that Raheem Sterling could move from Liverpool to Man City for £50 million.
For Howey, he believes Man City would be crazy to spend that sort of money on an "unproven" player like Sterling.
Howey slagged off Sterling, claiming that the 20-year-old still has plenty of work to do to improve his finishing ability, while in general the talking-head feels the Liverpool forward is over-priced. He said:
Raheem Sterling hasn't really played two full seasons in the Premier League. He's not proven.
He's burst onto the scene and done very well but he's not the best in front of goal.
I still think he's a very good player but paying that amount of money for somebody, when they have only played two Premier League seasons, is over the top.
Listen to the audio below.
---
GAMBLING CAN BE ADDICTIVE, PLEASE PLAY RESPONSIBLY