LVG: "I need 10 weeks to get Man United playing the way I want to" [VI]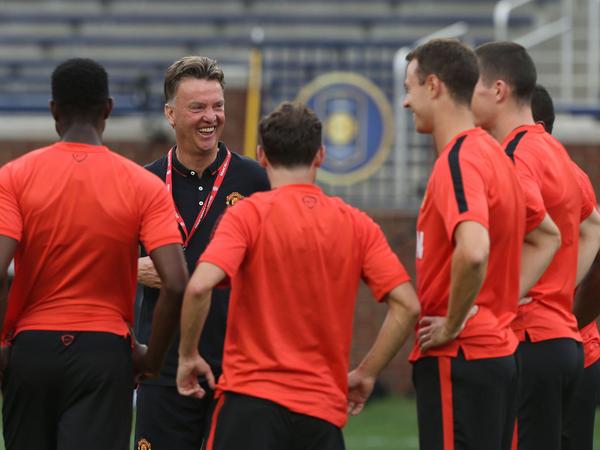 Despite the undoubted success of Manchester United's pre-season tour of America, Louis van Gaal has told the hierarchy at Old Trafford that there will be no mid-season friendlies in the first few weeks of the coming season.
Having finished seventh last season, Manchester United are not involved in any European football at all during 2014/2015.
There have been suggestions the Premier League giants would play lucrative friendlies on Tuesdays or Wednesdays of European gameweeks, to ensure some money came into the Old Trafford coffers.
Louis van Gaal is quoted in Dutch newspaper De Telegraaf today, as quoted by Voetbal International saying: "I need a period of at least 10 weeks to get this team to play the way I want to."
LVG continued: "Only after that will matters be different and will we consider to play a couple of matches abroad."
The former Holland coach also warned that when these games are scheduled, "I've spoken to the club's management about friendlies in the coming season. The opponents need to be of a high level."
Voetbal International speculate that Manchester United are to stick with the 3-5-2 formation having had much success in the International Champions Cup by playing this way.
---