LVG hires personal security for his family amid fears of angry Man United fans [Mirror]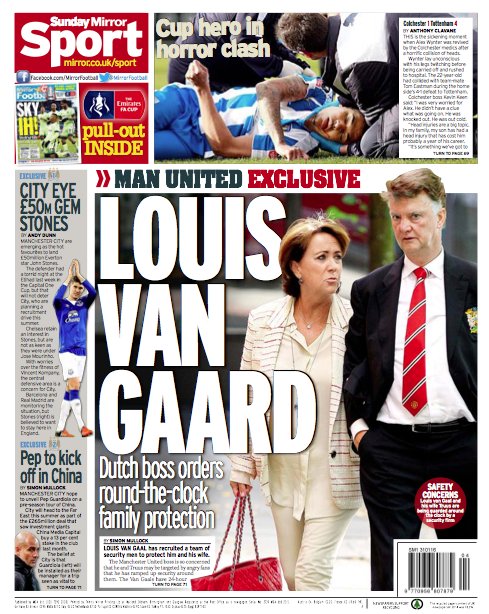 The Mirror on Sunday have splashed their back page with the claim that Louis van Gaal has hired security to protect him and his wife.
Why? Because apparently of a concern that angry Manchester United fans could turn up at his doorstep.
It's unclear from the tabloid's report whether there has been any real threat of violence towards LVG or his wife, or whether these measures are purely proactive.
Either way, the story seems to be yet another attempt to show how fragile Van Gaal's position is at Old Trafford.
Even after the Red Devils produced a fine 3-1 away win at Derby in the FA Cup.
In other Man United news in the Sunday papers, the Express have a fearful report that the Glazers are making cuts to the club's academy.
This story is underpinned by the woeful record of the club's U18s, who have lost their last 12 games in a row.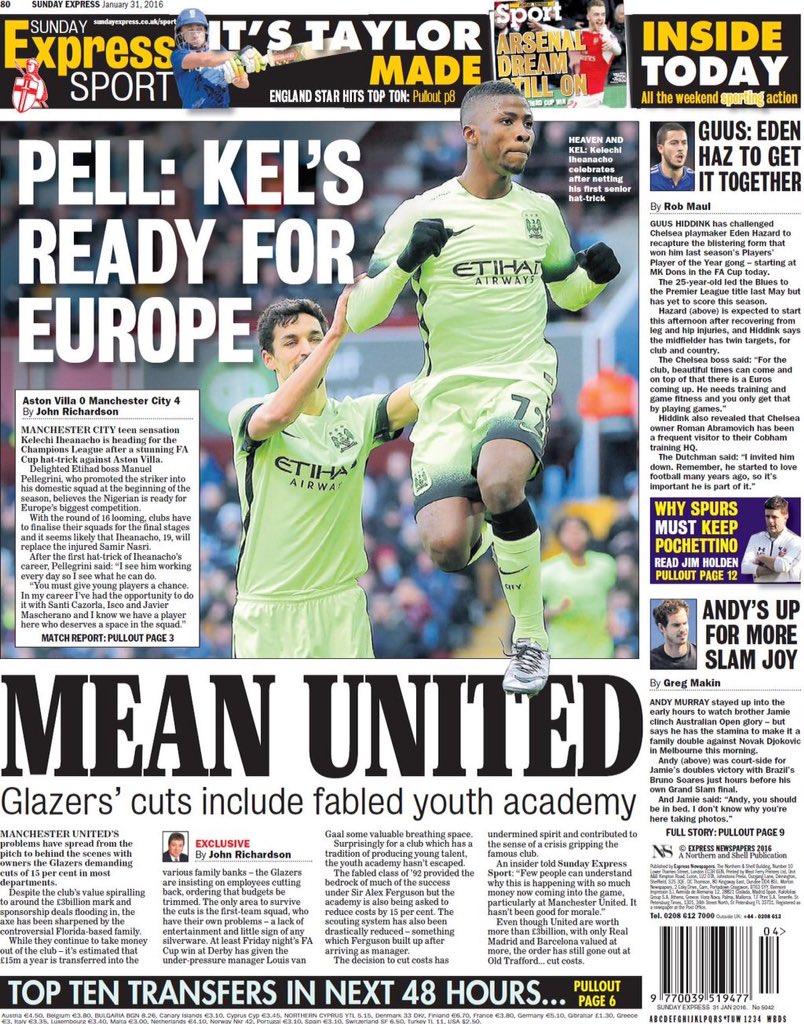 Best football betting tips & free bet offers
Click here for more Premier League betting tips
---