Luka Modric pictured playing away from home with pretty blonde (not his wife) in LA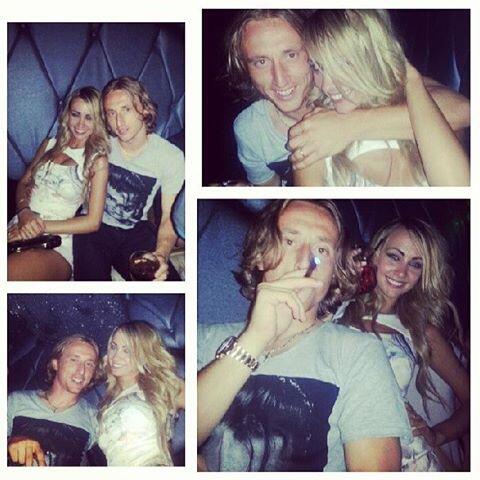 Real Madrid midfielder Luka Modric is front and centre in the Croatian front and back pages on Wednesday after he was caught in the arms of a pretty blonde – who is not his wife – on Los Blancos' current tour of USA.
The Spanish giants went out on the town during their stay in UCLA and Modric was caught in a number of different positions with a blonde female companion – as can be seen on the pictures above.
The Croatian press are in uproar as Luka is married to Vanja Modric and the couple have three children.
With daily paparazzi following the Real Madrid squad and Modric as well, the Croatian media are wondering why the diminutive central midfielder was caught short in such a manner.
UPDATE: Croatian news have now found out the girl with Modric is named Diana Gudić., and she once had a picture with Paris Hilton.
Pictures of Modric with his wife Vanja on signing for Real Madrid are below, as well as Diana Gudić with Paris Hilton.
Click here for more Premier League betting tips
---