Luis Suarez tells Marca after 4-goal haul v Norwich: "I will stay at Liverpool until the end of the season"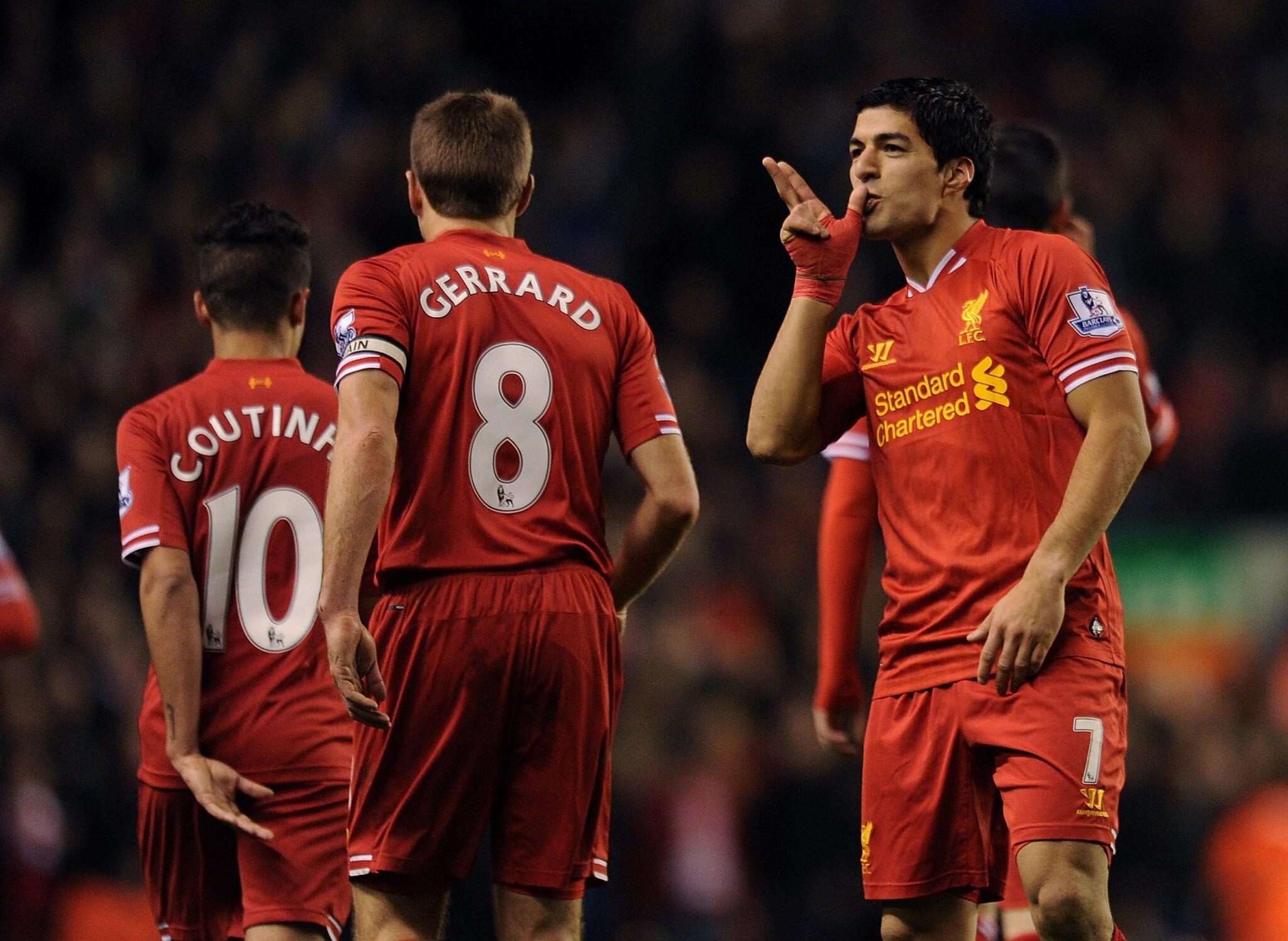 Liverpool fans rejoicing at an absolutely epic display from Luis Suarez versus Norwich on Wednesday night will perhaps be fretting about the future of the Uruguayan.
Keeping Suarez last summer out of the clutches of Arsenal looks like one of the best pieces of business ever conducted by Liverpool but if he keeps up this form, this biggest clubs in world football could well come sniffing again.
The key is Champions League football. If Brendan Rodgers gets the Merseyside giants back into the premier club competition in Europe, Suarez will likely stay.
If not, and Suarez performs well for Uruguay at the World Cup, it could be difficult.
After the 5-1 rout of Norwich, Luis Suarez spoke to Marca, often the mouth piece of Real Madrid.
Suarez: "I am happy off the field and feel at home, the Premier League is the best league in the world. Yes, I am happy here and will stay at Liverpool until the end of the season."
Thirteen goals in nine games makes Suarez the top goal scorer in the Premier League despite the fact he missed five matches at the start of the campaign.
The Uruguayan forward admitted: "Luckily, I am scoring these goals to make up for the games I missed, to take more confidence and help the team."
On perhaps winning a Ballon d'Or, Suarez said: "It is impossible, with the stars today, they are on another level. I think its a distant dream."
Finally, Suarez laid out his targets for the season: "The main thing is that Liverpool finish in the top four. I will help them get there."
[gthumb id="382708″ size="large" autoplay="1″]
---