Luis Suarez didn't say he wants to stay at Liverpool; Arsenal to lodge £49m bid [Telegraph]
This is getting ridiculous.
Some of the most respected newspapers in the UK are tying themselves in knots trying to keep up with the Luis Suarez transfer saga.
Despite Rickie Lambert's heroics on his England debut, Suarez is still on the back pages of many of Thursday's newspapers and there is plenty of confusion surrounding the Uruguayan.
Did Luiz Suarez tell Uruguayan newspaper El Oberservador that he wants to stay at Liverpool due to the "affection of the people"??
Well, the Daily Telegraph are not convinced and journo Jeremy Wilson suggests Arsenal will lodge a final bid of 49 million pounds to bag Suarez.
This would be Arsenal's third offer of the summer for Suarez and it could get rather ugly with Liverpool in the coming days, if this Daily Telegraph report is true.
The crucial parts of Jeremy Wilson's article are below, followed by the back pages of the Daily Telegraph and Guardian below – suggesting Luis Suarez's future is far from clear.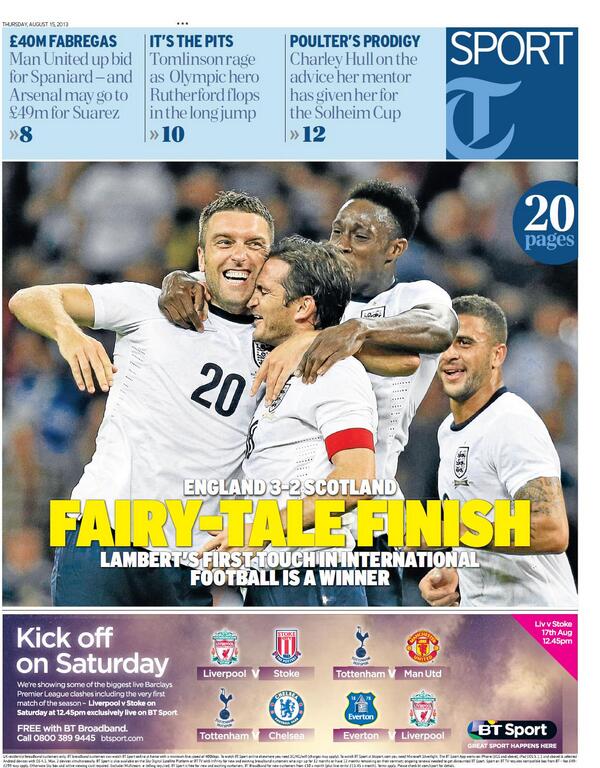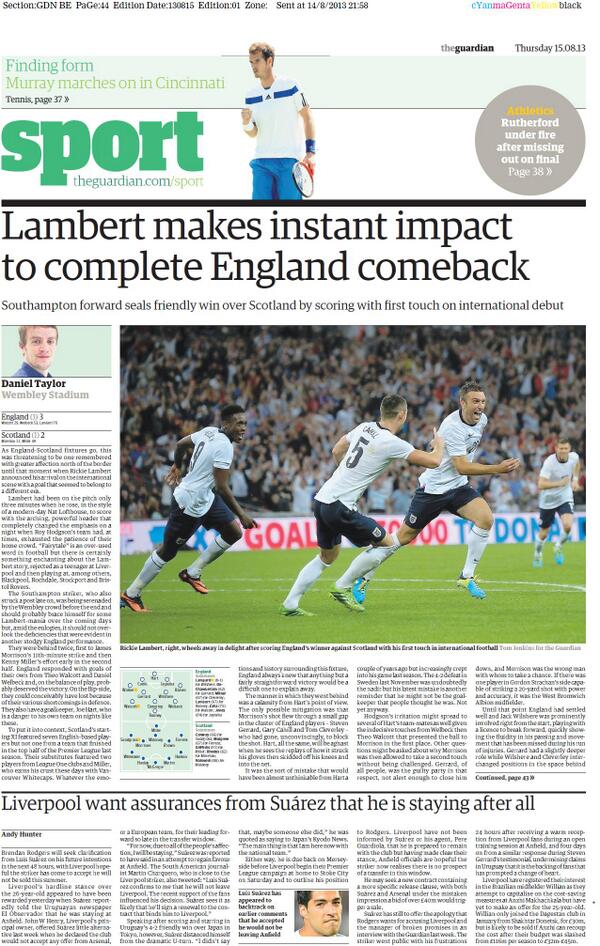 ---
GAMBLING CAN BE ADDICTIVE, PLEASE PLAY RESPONSIBLY