Luis Enrique has aged incredibly during his 1 year as Barça boss [Video]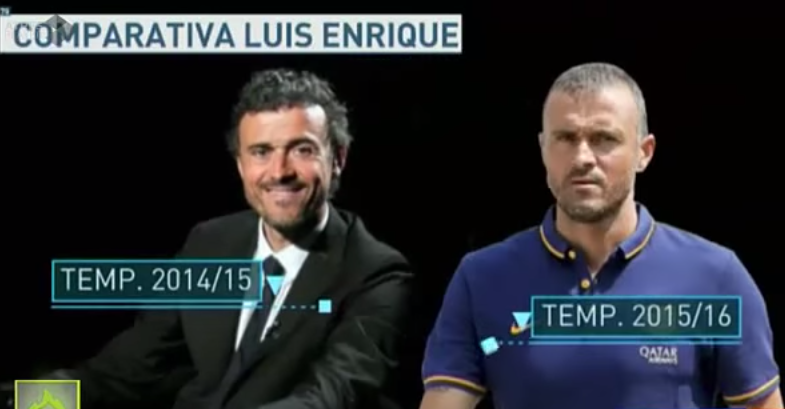 Football management is a stressful game, all the more so at the top, where the difference between winning and losing can be millions of pounds, and where one defeat can result in the sack.
Luis Enrique's appearance at Barcelona's pre-season training has caused some surprise, as the now balding manager appears to have aged incredibly in the year that he's been at the helm of the Catalan club.
Spanish show Jugones show the comparison: a bright-eyed and bushy tailed Enrique came swaggering in the door of the Camp Nou last summer, with all of his hair intact, most of which was its natural black colour.
Just a year on and Enrique is now balding, just as happened to Pep Guardiola before him.
And this after Barcelona won the Treble last season…
---
GAMBLING CAN BE ADDICTIVE, PLEASE PLAY RESPONSIBLY