Louis van Gaal still in charge: Arrives at Lowry Hotel with Manchester United squad ahead of Chelsea
Rumours of Louis van Gaal's departure from Manchester United have been greatly exaggerated.
After losing to Stoke on Boxing Day, the writing appears to be on the wall for LVG, and any small incident is going to be construed as him being pushed out the door.
Having missed training today, Twitter went into a tizzy of speculation, with many people putting 2 and 2 together and getting 5, and announcing that Van Gaal had left the building.
With Ryan Giggs taking training and Van Gaal's absence left unexplained, it was instantly presumed that Giggs would be taking over as interim manager for tomorrow's game against Chelsea.
But we can now see that – not for the first time – Twitter put the cart before the horse – as Van Gaal turned up to the Lowry Hotel with the squad ahead of tommorrow's game at the Stamford Bridge.
Looking increasingly world-weary and hangdog, Van Gaal's time is running out at United, but he's still there and going down with a fight.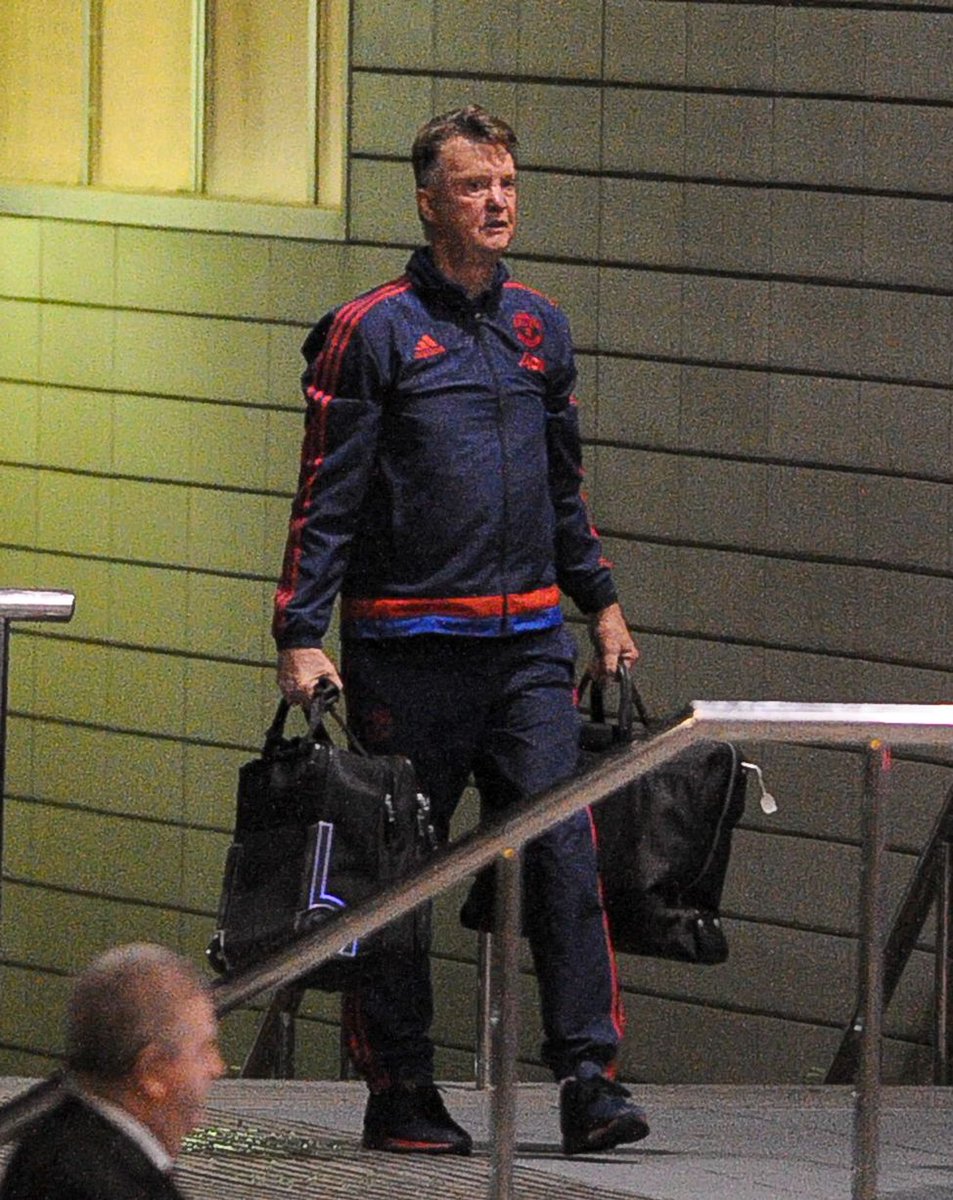 Forget the rumours. Van Gaal will be managing United tomorrow. He's at The Lowry. #mufc

— Samuel Luckhurst (@samuelluckhurst) December 27, 2015
Click here for more Premier League betting tips
---