Louis van Gaal expected to name Robin van Persie captain of Manchester United [Pascal Kamperman]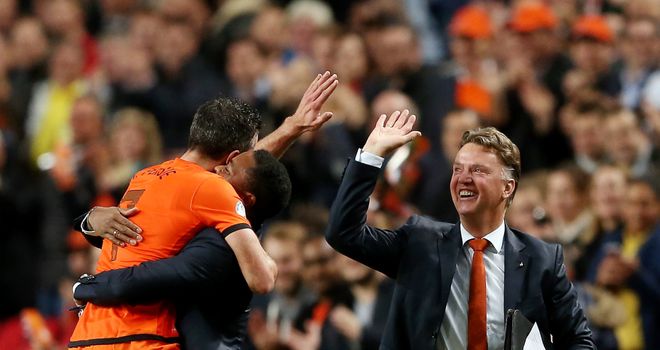 Well, this will make for interesting reading for Manchester United fans.
Leading Dutch journalist Pacal Kamperman has told Sky Sports that he expects incoming Man United manager Louis van Gaal to repeat his bequeathing of the national team captaincy with his new club: i.e. give Robin van Persie the armband, as he did 11 months ago for the Dutch national side.
Asked whether van Persie would be a captaincy candidate, Kamperman told Sky Sports: Yeah I think so because they do have a good relationship
"At the beginning when van Gaal took over as the head coach of the Dutch national team they had to find their position a little bit. But after that it went really well and van Persie was very positive about him.
When van Persie was over here (in Holland) last month because of his injury they talked a lot about the World Cup and the way they like to play in Brazil. So yes he does have a very good relationship with him."
Given van Persie's current stock at Old Trafford, where his attitude and commitment was questioned throughout last season, how will United fans respond to this?
Perhaps RVP's supposed role in ousting Moyes will eventually be seen as a positive and give him a clean slate going into next season?
But from a Serbian defensive warrior (Vidic) to an injury-prone striker renowned for fastidious complaints, this will make quite a change in captaincy style at Old Trafford.
---