LOLZ: GAME get the last player you'd choose in Career Mode, Fulham's Scotty Parker down to do kneesy-ups for FIFA launch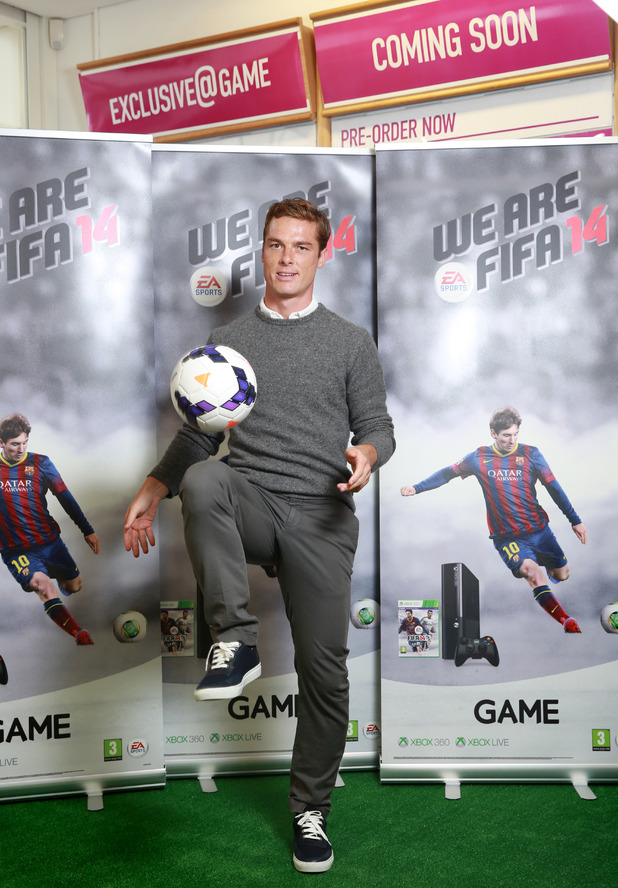 A bit like Transfer Deadline Day, the annual launch of video game FIFA is now a veritable event in its own right in the football calendar.
Geeks and gamers alike are cooing with excitement today as the game launches throughout the UK and Ireland, and stores like GAME have revelled in the excitement as giddy gamers queued outside to get their paws on the game.
In fact, GAME went so far as to invite a player down to their store to sign autographs.
Their first choices must have been busy though, as they ended up getting the very last player any gamer would ever choose in Career Mode down: Fulham's Scotty Parker.
Games like PES and FIFA prize speed and strength over the industry and valour of the likes of Parker, so the sight of the hard-working midfielder at the launch was a bit of a funny one.
Parker did some kneesy-ups in front of a FIFA stand to the probable bemusement of most of the shoppers.
LOLZ.
[gthumb id="358867″ size="large" autoplay="1″]
---
GAMBLING CAN BE ADDICTIVE, PLEASE PLAY RESPONSIBLY