LMA release statement defending Malky Mackay over racist texts scandal: 'It was banter' [Text]
The LMA (League Managers Association) has moved to defend under-fire Malky Mackay, who was on the cusp of landing the Crystal Palae job when a series of shocking text messages made by him came to light.
In a PR car crash disaster, the LMA has described Mackay's texts as 'banter', and that he was just letting off steam when under pressure.
Purely out of principle, you can perhaps understand his complaint that the texts have only emerged now, 8 months after the event and on the day he was due to land a new job, but otherwise, the LMA's defence of the Scot is laughable, and is dangerously permissive and almost condoning of racist behaviour within football.
Read the LMA's full statement below.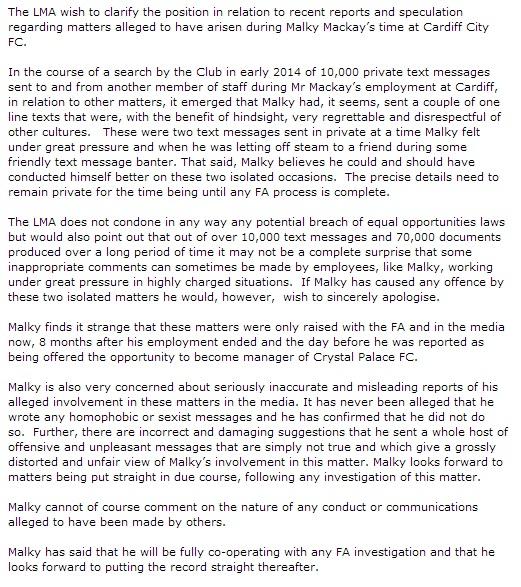 ---