Liverpool's Steven Gerrard taking injections in order to be fit to captain England v Germany [Sun, Mirror & Mail]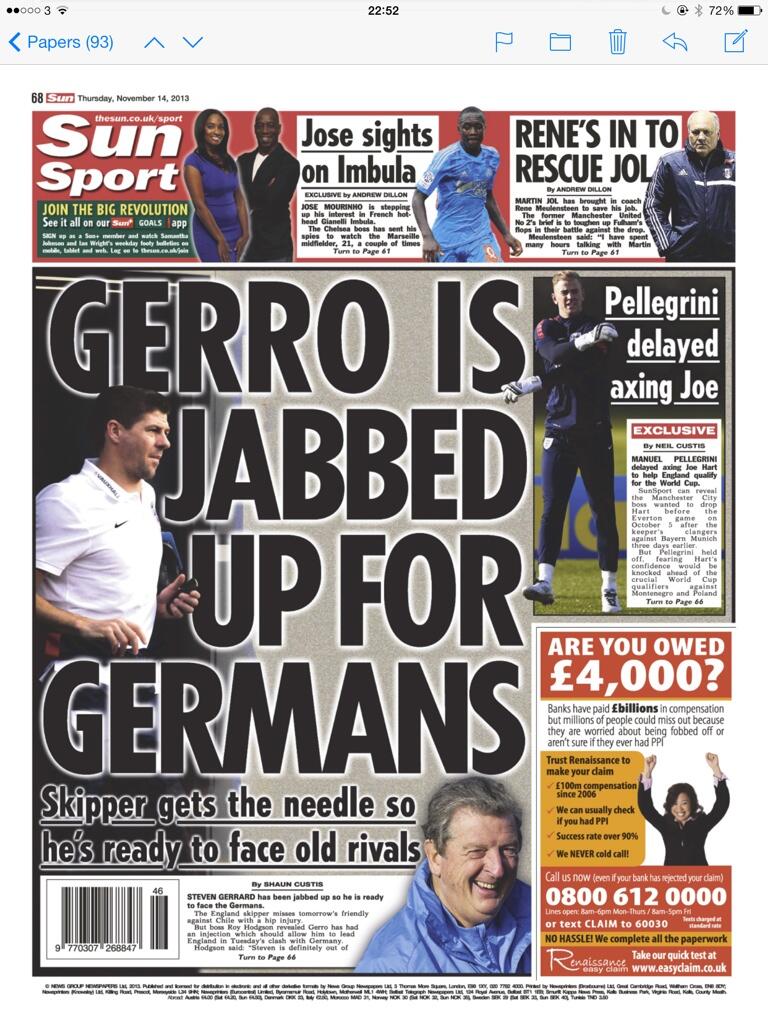 Capped 107 times for his country, Liverpool captain Steven Gerrard is desperate not to miss England's friendly encounter with Germany next week.
The central midfielder is taking injections for his hip injury in order to be passed fit for the friendly match.
Most of tomorrow's back pages lead with this Gerrard story.
England fans will love his commitment to his country but Liverpool fans may not be so enthused with a derby match against Everton forthcoming.
Aged 33, Gerrard should probably be looking after his body ahead of his probable International final hurrah in Brazil next summer.
England boss Roy Hodgson said "Gerrard misses Chile but he's had an injection and I hope he will be fit for Germany".
---