Liverpool top Premier League TV payments with £97m: Man City (£96m), Chelsea (£94m) & Arsenal (£92m)
The Premier League have released figures of broadcasting payments to clubs during the 2013-14 season, and the results are good news for Liverpool.
Despite coming second in the league, Liverpool topped the commercial TV standings earning £97 million in the last campaign.
Manchester CIty came second in the earnings with £96 million followed by Chelsea and Arsenal at £94m and £92m respectively.
At the other end of the scale, Cardiff made the least amount of money taking in just £62m, while Fulham (£63m), Norwich (£64m) and West Brom (£65m) also took in fewer shekels.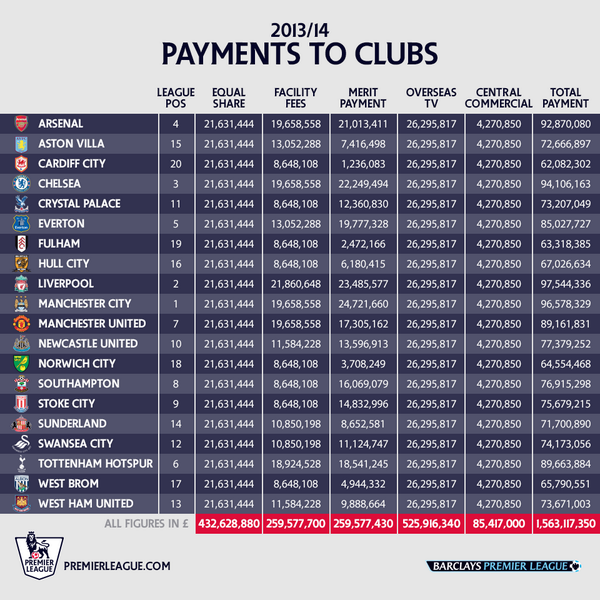 Click here for more Premier League betting tips
---