Liverpool put £50m price tag on Raheem Sterling [Telegraph]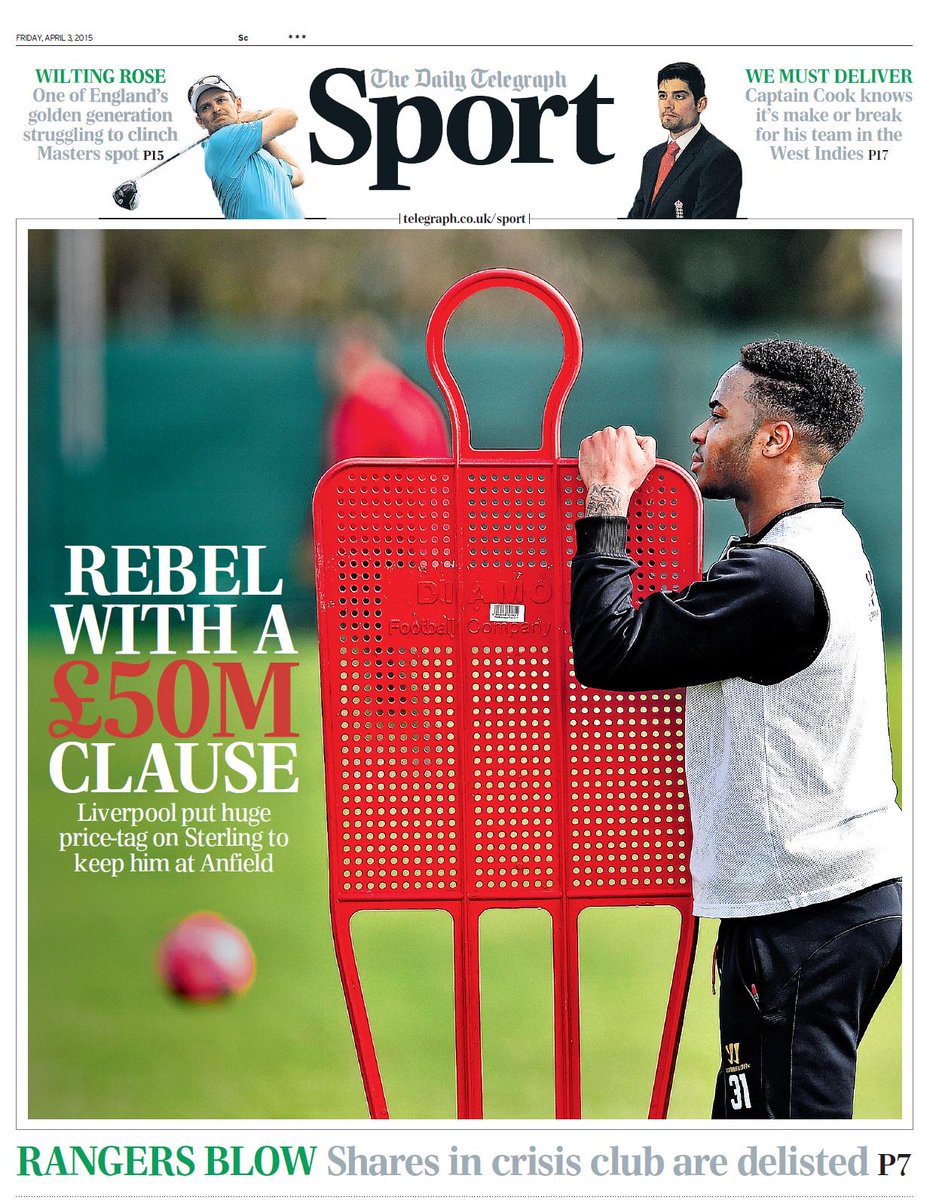 Liverpool have slapped a £50 million price tag on Raheem Sterling, according to tomorrow's Telegraph.
The backpage of the paper headlines 'Rebel With a Clause' (which is actually incorrect, as Liverpool can't just slot a release clause into an existing contract), claiming that the club's hierarchy value their prized asset at 50 million pounds.
In the wake of the news that Sterling won't be signing a new deal for now, which has reportedly alerted the attention of Arsenal, Liverpool appear to be preparing themselves for the possibly eventuality of someone coming in for Sterling this summer.
He has two and a half years remaining on his contract, but as happened with Suarez and with all top players, the Kop chiefs are clearly aware that they cannot prevent bids being made, and must be ready should the likes of Arsenal make a bid.
The Telegraph believe that Liverpool have purposely set the price tag so exorbitantly high as they feel no club will realistically pay so much for the still unproven youngster.
---