Liverpool fans react angrily to Raheem Sterling's latest interview [Best Tweets]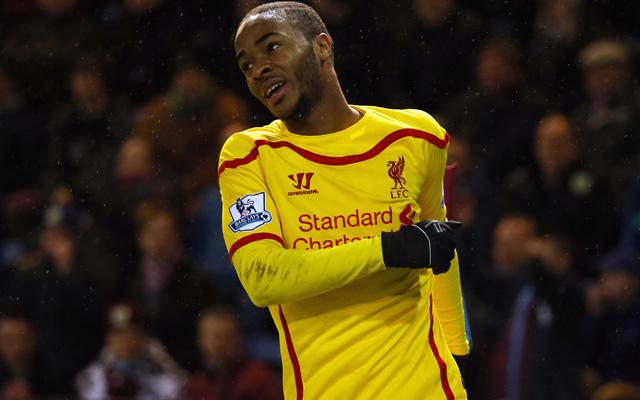 Amidst fresh reports of a contract refusal, 20 year old Liverpool winger Raheem Sterling has given an exclusive interview to BBC Sport in which he admitted that he rejected a new £100,000 a week deal.
He insisted that he is not a "money-grabbing 20-year-old" but is solely focused on winning trophies and won't discuss a new contract until the summer.
Sterling's future has been a source of almost endless speculation, with stories tipping him for a move to Manchester City, Arsenal, Real Madrid and Bayern Munich.
Having lost Luis Suarez to Barcelona last summer, Brendan Rodgers cannot seriously afford to lose their next world class player this summer.
Liverpool fans on Twitter don't seem too impressed by Raheem Sterling's latest interview and took to social media to voice their anger.
We've collated some of the best tweets here.
Had enough of #Sterling story. Poor 1st touch, mediocre finishing, goes down too easily, bad influence…not worth what he gets now IMO #LFC

— Phill (@KopPhill) April 1, 2015
It's not like the Suarez/Torres saga. It's sterling for fuck sake. Let him go, or put him back in the reserves. #LFC #sterling

— Andy (@andyjones123456) April 1, 2015
Raheem Sterling, "It's not about money, I'm just fed up with being touched all the time by the weirdo. #LFC @LFC pic.twitter.com/jalU2PkloC

— ZippyPenguin (@Zippy_Penguin) April 1, 2015
Even if Sterling isn't a money grabber, he is no way near good enough to be making any sort of demands. Zero end product. #LFC

— Jack Waite (@JackWaite13) April 1, 2015
Please sell sterling to someone for 30 million and get a real player. #LFC

— Kevin Connor (@KevinConnor1) April 1, 2015
If Sterling has done that interview unsanctioned then his days at #LFC are over. May as well sell him now #moneygrabbingteenager

— Ty Kropp (@tizlad) April 1, 2015
I wouldn't play sterling again this season. Give the players who want to be at the club the chance.His heart obviously isn't in it #LFC

— SabreOfTruth (@SabreOfTruth) April 1, 2015
It was good while it lasted, now piss of Sterling. I know Jordon Ibe will step up as our new hero. Out with the old,in with the new! #LFC

— rayotelli (@Rayyyshouse) April 1, 2015
#Sterling was obv advised to do interview for good PR but it backfired horribly. He looks even worse now in the eyes of #lfc & football fans

— A A (@sorevolutionary) April 1, 2015
I feel bad for Sterling, imagine having to live on 80k per week. Poor lad. #LFC

— Liverpool Legacy (@LFCLegacy) April 1, 2015
Lash Sterling in the U21's and get what we can for him in the summer and also get Sturridge on the transfer list. Pair of whoppers. #lfc

— Ed (@Eddie_Wilcocks) April 1, 2015
Sterling hasn't proven to be earned £20k a week yet alone £100k. Ibe will be twice the player Sterling has ever been #LFC

— James Milburn (@JAJMilburn) April 1, 2015
Said it before and I will say it again, Sterling can do one! Greedy! Needs to chill the fuck out, premature Rooney! #LFC

— DC… (@DoLL_1987) April 1, 2015
Sterling can get to fuck ,I don't even care,he's acting like he's bigger than the club …even if he says it's not about money #bull #LFC

— Ray Khan (@RayKhan4) April 1, 2015
So Sterling does an interview about his future through the BBC and not the club, what a twat starting to dislike him! #LFC

— Peter Sandland (@Pete_Sandy) April 1, 2015
Raheem Sterling is a fuckin prick. Just sell the ungrateful cunt and get it over with thats if his head fits through the door on the way out

— Patrick Murphy (@PatrickM8364) April 1, 2015
Raheem sterling can fuck right off to trying to sugar coat it by stating its about trophies , one greedy little twat he is

— liverpools finest (@Peterm1984Peter) April 1, 2015
Sterling has huge potential but at the minute he lacks a consistent end product. Sign a new deal or move on. He is massively overrated. #LFC

— Dave Berry (@daveberry_lfc) April 1, 2015
[interaction id="551d2f697fdf079b4e1e9dfb"]
---