Liverpool defender Aly Cissokho sat with Napoli fans on Sunday night for the match against Roma [Pictures]
Is Liverpool defender Aly Cissokho trying to engineer a move to Napoli?
A strange sight was spotted in Italy this weekend as Liverpool left-back Aly Cissokho was pictured surroundd by Napoli fans as the Frenchman attended the Serie A clash against Roma.
It was reported last week that Liverpool have decided not to exercise an option to sign Aly Cissokho at the end of the season. The defender moved to Anfield on loan last summer from Valencia, and according to the rumour mill the Reds had an option to sign Cissokho permanently for €4m.
With his Liverpool future seemingly coming to an end sooner rather than later, Cissokho made friends with Curva A ultras as he took a picture with a group of Napoli fans as Rafa Benitez's side beat Roma 1-0.
See the picture, complete with quite a few swearing Napoli fans, below.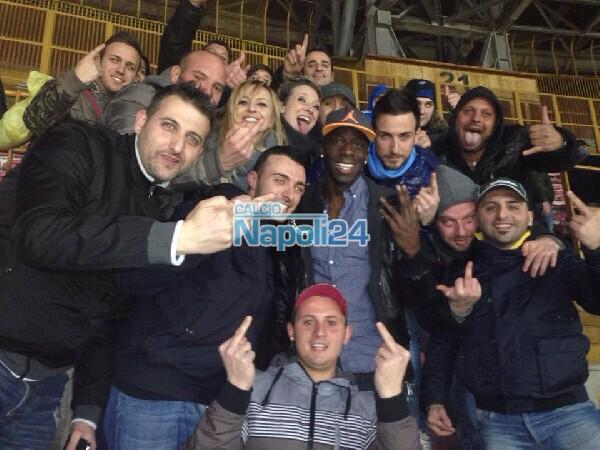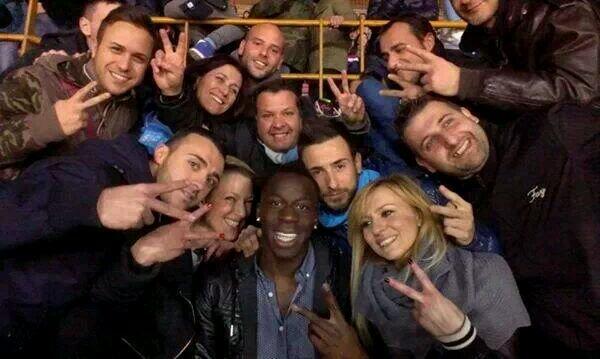 Best football betting tips & free bet offers
Click here for more Premier League betting tips
---