Liverpool are ready to reward manager Brendan Rodgers with a new £2m-a-year "mega" deal [Mirror]
As Liverpool prepare for one of their most important matches of the season away at Manchester CIty on Boxing Day, fans of the Scousers will be buoyed by the backpage headline in the Mirror claiming the club are ready to back their manager even further.
David Maddock, in his straightforward piece headlines "Rodgers' mega deal", claims the exclusive story that Liverpool are set to offer their boss a new long term deal.
As reported in the Mirror:
Liverpool are ready to reward Brendan Rodgers for his stunning success this season with a massive new contract. Fresh from securing Luis Suarez's future with a new four-year deal, the club's US owners have turned their attention to Rodgers. 
We understand Rodgers will be offered a two and a half year extension, and will see his salary rise well above the £2m-a-year mark, to reflect his status as one of the coming managers in the game. 
Liverpool appointed Rodgers as their manager in May 2012, penning the coach to an initial three-year contract at Anfield.
The backpage of the Mirror can be read below.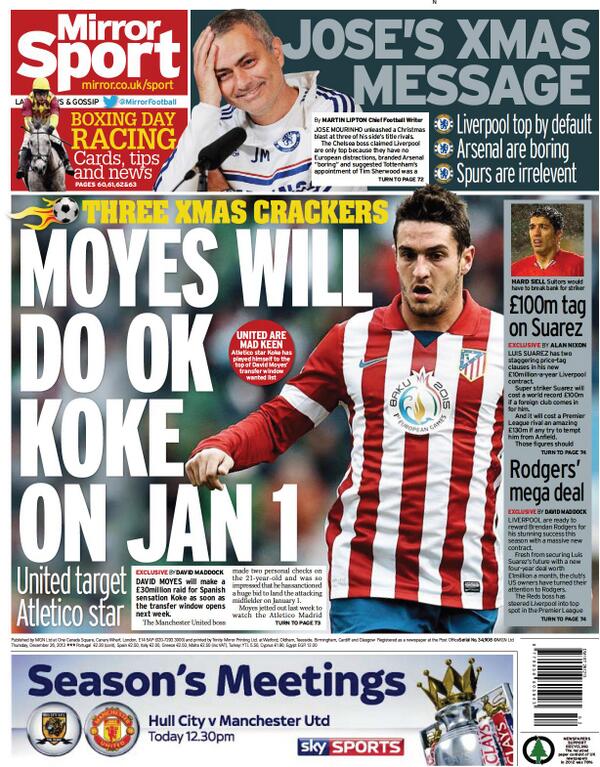 ---