Live tennis streaming: Watch Wimbledon 2013 (Featuring: Murray, Djokovic, Nadal & Federer)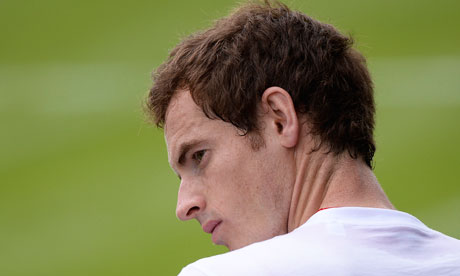 Watch Wimbledon 2013 on our live tennis online video streaming service via Bet365.
Its that time of year again. Strawberries and cream… And, the best tennis players on the planet head to Wimbledon for one of the most eagerly awaited Grand Slams of the year.
Hopefully it won't rain too much!
So how can you watch Wimbledon 2013 on our live video streaming service?
Simply click on this link or the Live Streaming tab above and follow the simple step-by-step instructions to watch.
NOTE: Be aware that Bet365 have some geographical restrictions on this broadcast, whilst those without a Bet365 account will need to deposit money in an account to watch the match.
Wimbledon 2013 is available via Bet365 in England and Ireland as well as the whole of the UK and Australia.
But not in Italy, France, Germany, Sweden, Norway, Austria, Finland, Switzerland and USA.
The men's draw caused plenty of eyebrows with Novak Djokovic undoubtedly handed the easier side and Rafa Nadal set to play Roger Federer in the quarters and Andy Murray in the semi-final if the Spaniard wants to make the final after a 2nd round exit last year.
Andy Murray will be looking to go one better than last year after losing in the final. With Olympics success, also at Wimbledon in 2012, this could finally be the year we see a British winner.
On the women's side, the very public spat between French Open finalists Maria Sharapova and Serena Williams should make for a hugely intriguing watch should the pair meet in the final.
Watch Wimbledon 2013 live, legal and online via Bet365 here.
Check out the full listing of all the week's live online & legal football games here.