Lionel Messi denies ignoring kid mascot: "I would never do such a thing to a young boy"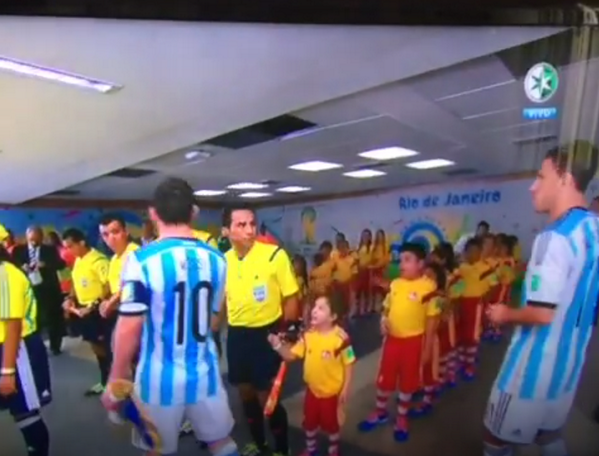 Despite scoring his first World Cup goal in eight years, in Argentina's 2-1 win over Bosnia-Herzegovina, Lionel Messi has become embroiled in a controversy from the minutes preceding the game.
Lionel Messi is alleged to have ignored a young mascot, who had put out his hand to greet the Argentina star, and looked crestfallen when he was ignored.
See: Kid mascot misses out on hand shake with Lionel Messi, looks heart broken :(
Lionel Messi DID go back to shake hand of kid mascot before Argentina-Bosnia-Herzegovina.
The Barcelona forward was asked in a press conference on Monday how it was that he appeared to ignore the mascot and he denied the allegations vociferously.
Messi: "How could it be that I did not want to greet the boy? I just did not realise he was there. In fact, I spoke to two other children in the line."
The Argentine continued: "I would never do such a thing when I have a nephew and young son, I would never do such a thing with a boy."
Surely the youngster will be found and shown shaking hands with Lionel Messi in the coming days. It seems inevitable now…
---
GAMBLING CAN BE ADDICTIVE, PLEASE PLAY RESPONSIBLY