Leverkusen struggling to sell Emre Can to LIverpool due to Bayern buy-back clause [Honigstein]
Emre Can's contract situation is one of those hornet's nests of red tapes and small print.
The German-Turkish midfielder, sold by Bayern Munich to Bayer Leverkusen last summer, is on Liverpool's radar, but the possibility of the Reds reaching a deal for Can has hit a snag due to a complex agreement with his former club, Bayern Munich.
In effect, as German football expert Raphael Honistein explains in the Tweets below, Bayern have a buy-back clause option on Emre Can, which could impede Liverpool from negotiating for him.
Bayern are yet to make a bid, and may not even be interested in recuperating the midfielder, though that could quickly change during the transfer window.
Read Honigstein's tweets below for the lowdown on Emre Can's situation.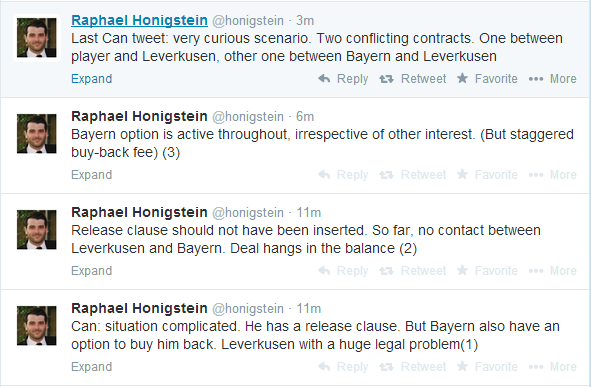 ---
GAMBLING CAN BE ADDICTIVE, PLEASE PLAY RESPONSIBLY