Leighton Baines' Top 10 Goals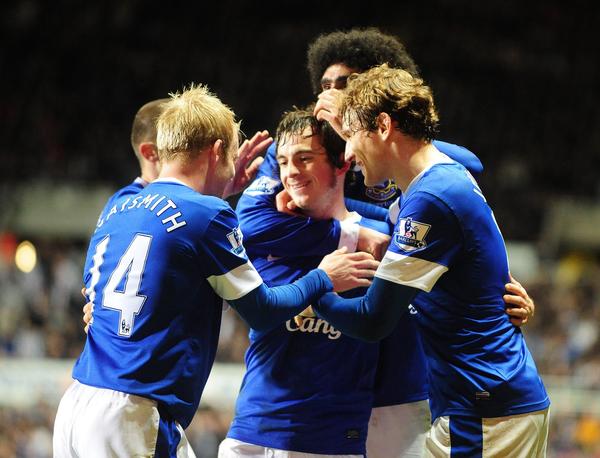 "It'll be up there. It was a good strike. It was quite far out to try to curl it, so I thought it best to put my foot through it. I just thought 'have it' and gave it a good whack, and it went in." – Leighton Baines post Everton's win at Newcastle
What a player Leighton Baines is.
The Everton left back truly does (in the words of Alan Partridge) have a "traction engine" for a left foot and has been consistently setting up and scoring goals with it for years.
To have a left-sided defender that can take corners, penalties and free-kicks is a true asset to any side and no wonder the likes of Manchester United and Chelsea are constantly linked with Baines.
Baines' stunning free-kick on Wednesday night in Everton's win at Newcastle prompted comparisons with the greatest left-back free-kick taker of all-time in Roberto Carlos as St James' Park witnessed a stunning strike past Tim Krul.
Below is a list of Leighton Baines' top 10 goals. The fact we usually prepare this sort of post for players like Zlatan Ibrahimovic says a lot about the quality of goals the Everton left back has scored his career.
If we missed any out, let us know in the comments and we will endeavour to add them in.
Leighton Baines wonder goal for Wigan v Ipswich, 2006
Leighton Baines' quality strike for Wigan v Spurs, 2007
Leaves David James simply looking on v Portsmouth, 2009
Trademark up-and-down free-kick v Spurs, 2010
A rare (beautiful) right footer v Manchester City, 2010
Leighton Baines v Scunthorpe, 2011
Leighton Baines 119th minute free-kick equaliser v Chelsea – Everton would go on to win on penalties, 2011
Leighton Baines beautiful free-kick v Swansea, 2011
Solitary England goal, deflected free-kick v Moldova
Leighton Baines Howitzer v Newcastle
---
GAMBLING CAN BE ADDICTIVE, PLEASE PLAY RESPONSIBLY