Leaked: Mesut Ozil's transfer contract from Real Madrid to Arsenal includes buy-back clause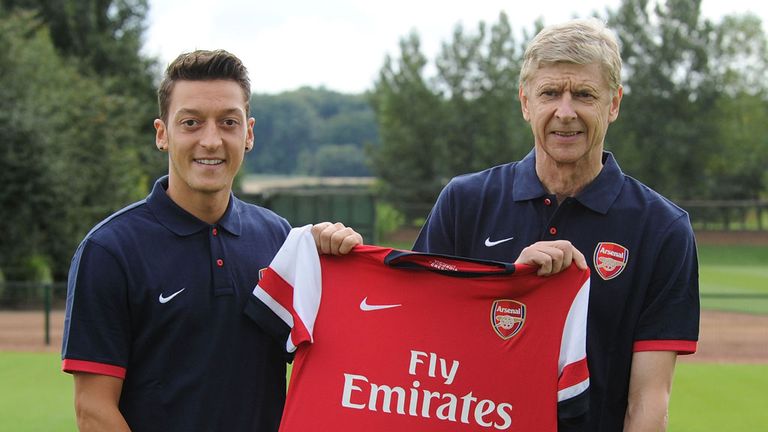 Football Leaks have done it again.
The whistle-blowing website have today released the transfer contract governing Mesut Ozil's move from Real Madrid to Arsenal from 2013.
According to most English sources, the Gunners shelled out £42.4 million to sign Ozil.
It's now been confirmed, however, that Arsenal paid Los Blancos a fee of €44 million, as well as agreeing to an additional €6 million (paid in six €1 million instalments) for each and every season (up to six years) that Arsenal qualify for the Champions League with Ozil still in their squad.
Based on today's currency exchange, Arsenal's total €50 million investment in Ozil amounts to £38 million.
That's a decent saving!
Perhaps the most interesting clauses in Ozil's contract, however, related to Real Madrid's buy-back option on the German playmaker.
Under clause 4, Arsenal have agreed that should they attempt to sell Ozil to another Spanish club in the future, the Gunners must first offer the midfielder back to Madrid.
In such an event, Real will have 48 hours to exercise their option, otherwise Arsenal could sell their star as they please.
One wonders how these clauses would operate in the event that FIFA's transfer ban against Real is upheld and FC Barcelona, for example, moved for Ozil.
Another eye-catching clause is 4.5.
Under those terms, should Arsenal sell Ozil for more than 50 million euros, the Gunners have agreed to give Real 33% of any uplift on the German's sale.
See the full contract below.
Related: Gareth Bale's transfer documents to Real Madrid, including all the Spurs clauses
Anthony Martial's transfer papers from Monaco to Man United, details revealed
Leaked: Eliaquim Mangala's transfer contract from FC Porto to Man City exposed
Radamel Falcao's loan agreement from Monaco to Chelsea, includes option to buy
Best football betting tips & free bet offers
Click here for more Premier League betting tips
---