Le Parisien: Ancelotti out of PSG in June, Carlo wants Madrid job as Arsenal & Man City circle
And so the managerial-merry-go-round begins to turn some more.
Around 30 hours after German newspaper Bild announced that Jose Mourinho is set to return to Chelsea, and that the Special One's first signing will be Radamel Falcao for €60m, French daily Le Parisien has swooped in to work out who'll step into the breach at the Santiago Bernabeu.
With Mourinho a goner, Carlo Ancelotti will move on from his PSG position to (hopefully) take over the helm in Madrid.
The story in Le Parisien comes in two parts.
Part A relates to Ancelotti's future in Paris, which now seems certain to be at an end. The Italian looks likely to bow out of the French capital after sowing up the Ligue 1 title with his galaxy of superstars.
According to the French paper, Ancelotti will quit Paris regardless at the campaign's end, as they reported "Carlo Ancelotti has made a decision. According to board members, the Italian coach has decided to leave PSG end of the season. He reached an agreement for his departure with President Nasser al-Khelaifi in an interview on Wednesday."
As to part B, whether Ancelotti will in fact take over the Los Blancos reigns, Le Parisien offer themselves a little more wiggle room. Yes, Carlo wants the top job in Madrid, however the Italian's succession of Mourinho is far from a lock.
Le Parisian reported: "Ancelotti is close to a deal with Real Madrid, who maintains contacts at the club since last fall, but he also has offers from Manchester City and Arsenal."
A copy of Le Parisien's front page confirming the Carlo Ancelotti-Jose Mourinho managerial-merry-go-round scoop can be seen below.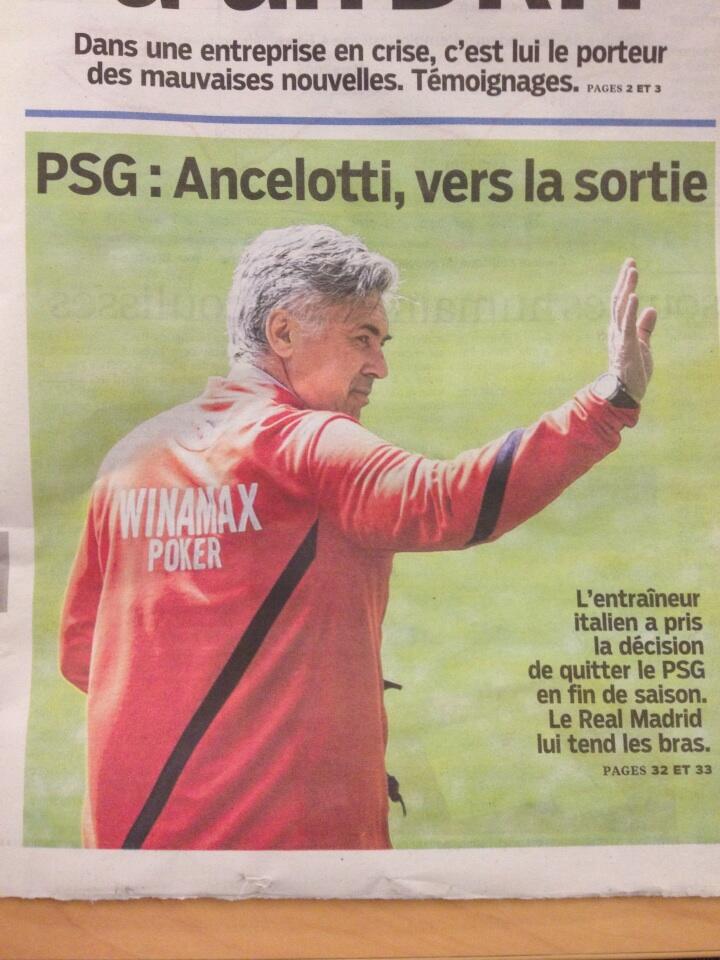 ---