La Stampa: Arturo Vidal's agent confirms €12m-a-year wage deal with Man United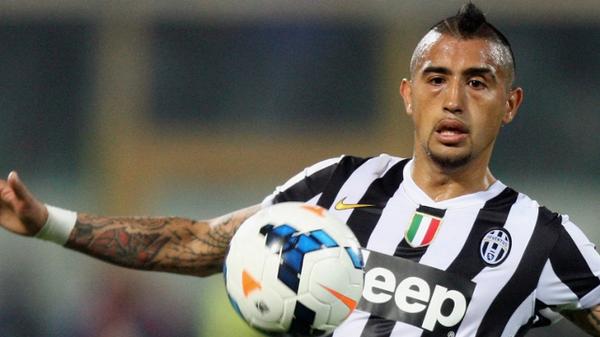 Italian newspaper La Stampa continued to peddle the Arturo Vidal to Manchester United rumour today.
Just as screenshots announcing Vidal has signed for Manchester United do the rounds, we are pretty much where we have been for some time in regards to the Chilean World Cup star moving to Old Trafford.
Effectively, the Italian media are continuing to push Vidal towards Old Trafford, yet reports in England seem to suggest Louis van Gaal may actually be more keen on Nigel de Jong today.
La Stampa title their article: "
The money of the United or "his" Juve: the choice of Vidal"
And the article goes on to claim that Arturo Vidal's agent has a 12 million euro per season agreement with Manchester United in place.
This wage agreement is almost double what Vidal earns at Juventus and the player is apparently torn over whether to move.
Much of the article in La Stampa is behind a paywall but fellow reports in Italy today suggest Juventus are still holding out for a fee of 50 million euros from Manchester United to sign Vidal.
---