Keith Olbermann: Hope Solo must be suspended after claims she slammed nephew's head on concrete [Video]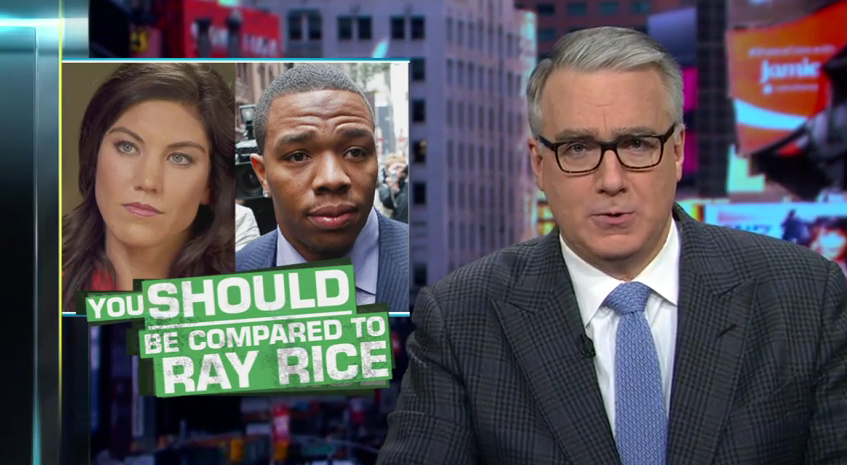 The US women's team will surely be reeling at the timing of a new scandal this week, just as the FIFA Women's World Cup has started.
This week, the half-sister of US goalie Hope Solo has told her side of the story of a recent domestic abuse case in their family, and the allegations made against Solo are serious.
According to the claims, Solo "repeatedly" slammed her 17-year-old nephew's head into concrete, while the goalie is also accused of punching her half-sister in the face.
American talking-head Keith Olbermann has now dissected the case, and the pundit is convinced that Solo should be suspended from football right now.
Watch Keith Olbermann's segment below.
---