Karaoke Carlo: Chelsea target Ancelotti shows off his vocal skills on national television (video)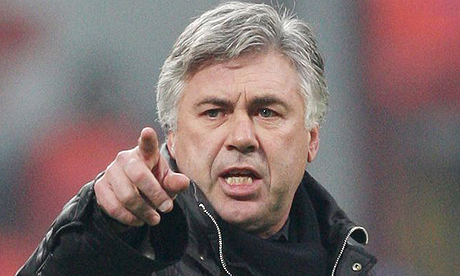 For those who remain unsure over whether Chelsea should move for AC Milan coach Carlo Ancelotti, or not, perhaps this video will be a swaying factor.
Showing himself capable of letting his hair down in public, Ancelotti shook off the speculation from his public fallout with Prime Minister and club owner Silvio Berlusconi this week, and the rumours that he will be moving to West London this summer, by grabbing the microphone and belting out an rendition of "la societa dei magnaccioni."
Although slightly stiff in his delivery, Ancelotti, wearing a casual pink polo shirt, gave an overall performance that suggested the Italian has the charisma to charm Blues' fans.
Carlo Ancelotti's karaoke moment can be seen here.
Click here for more Premier League betting tips
---