Juventus CEO Guiseppe Marotta: "Arturo Vidal is not for sale. He's happy to stay here"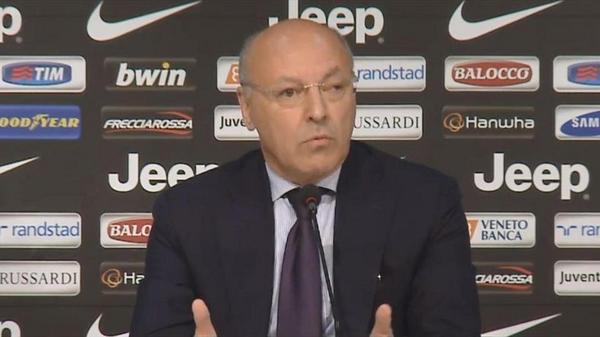 The plot thickens!
Juventus CEO Guiseppe Marotta has said that Arturo Vidal is not for sale at the press unveiling of Max Allegri as the new coach of the club.
After Antonio Conte resigned due to the club's transfer policy many came to the conclusion that Vidal would be on his way out of the club, more than likely to Man United.
Yet Marotta has put on his best poker face and claimed that the decision would ultimately be Vidal's and that the Chilean midfielder was happy at the club.
As reported Di Marzio columnist David Amoyal below, Marotta said: "In my experience it's the player that decides his future. Just yesterday Vidal expressed his happiness to continue at Juve"
You can see tweets about the press conference below.
Juve's director Marotta:"Vidal? The player always makes the decision. I spoke to him yesterday, he's happy to continue with us"

— David Amoyal (@DavidAmoyal) July 16, 2014
Juve's Marotta:"Vidal is a Juve player, we never put him up for sale, despite having important offers. We'll hold on to him tightly"

— David Amoyal (@DavidAmoyal) July 16, 2014
Juve's Marotta:"In my experience it's the player that decides his future. Just yesterday Vidal expressed his happiness to continue at Juve"

— David Amoyal (@DavidAmoyal) July 16, 2014
---
GAMBLING CAN BE ADDICTIVE, PLEASE PLAY RESPONSIBLY