Juan Mata backs Man United's David De Gea to bounce back after failed Real Madrid move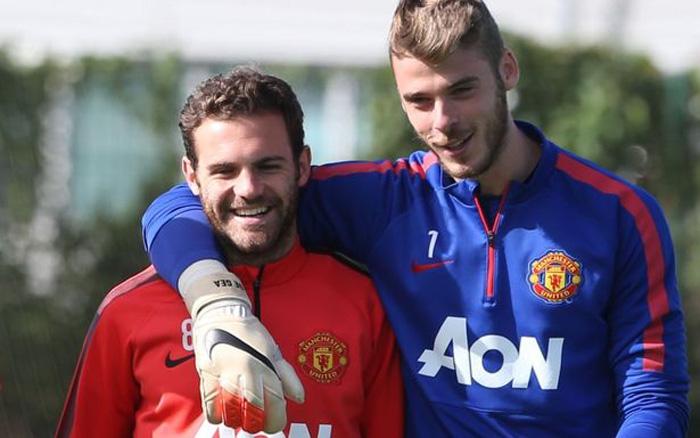 27-year-old midfielder Juan Mata has no doubts that David De Gea will be fine after missing out on his dream move to Real Madrid by a matter of minutes.
Juan Mata held a press conference at the Spanish national team camp and the former Chelsea star offered some quotes on his controversial Spanish teammate.
Mata believes the Manchester United fans will continue to support the 24-year-old goalkeeper despite his desire to move elsewhere.
De Gea's professionalism was also praised by his compatriot and Juan Mata clearly believes the former Atletico Madrid stopper will bounce back after these "difficult days".
Spain coach Vincent del Bosque earlier admitted that David De Gea has little chance of going to the Euros next summer if he fails to break back into the Manchester United first team.
"He seems the same as ever to me. He's calm, relaxed. He has a naturally calm personality. These have been difficult days but he is ok.
"It is good for him to be here with the national team too. I think his personality will help. He is always calm. Even in moments of maximum pressure or stress he still plays well. His personality will help him on and off the pitch.
"David is professional and he always will be. His desire and professionalism will remain intact. Any team in the world would be better off with him in it. The fans always support the team, all of us, and they will support him.
"He is a friend and he is very professional. I wish him the best and I am sure he will be fine. He will manage the situation."
Best football betting tips & free bet offers
Click here for more Premier League betting tips
---