Journalist attacked by fans during the Peru Cup, match abandoned (Video)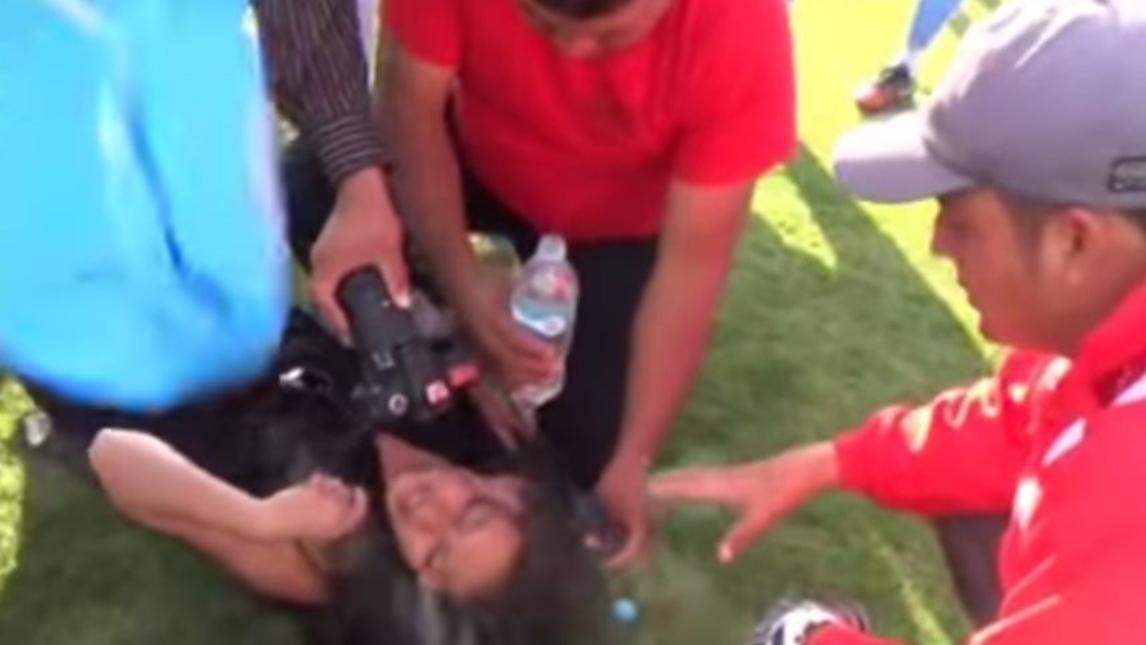 There were appalling scenes in the Peru Cup this week as a journalist was attacked on the field by a group of thugs.
The match in question saw Unión Bambamarca take on Santa Ana de Cajabamba.
Things began spiralling out of control when the two teams got into a fight on the pitch following a controversial refereeing decision.
During the chaos, journalist Cintya Malpartida Guarniz took to the field to record some of the terrible scenes, including showing massive glass bottles which were thrown on the pitch by fans.
Cintya Malpartida Guarniz was then approached by a player of Santa Ana, who clearly did not appreciate being filmed on camera.
Seconds later, a group of men were filmed turning attention on the journalist, and the next thing we know is that Cintya Malpartida Guarniz was attacked.
The match was duly abandoned.
See how the shocking incident unfolded below.
Click here for more Premier League betting tips
---