Jose Mourinho writes off the title & bemoans the lack of goals from Torres, Eto'o & Ba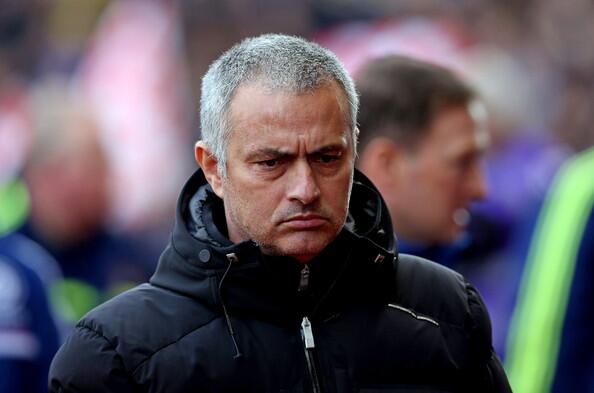 "I think they are players trying to give everything to the team. Working hard, fighting hard and when players try to give everything to my team, I can't criticise. If you tell me Aguero has scored already 10 or 12 goals, Negredo 10 or 12 goals, Dzeko four or five, Rooney eight or 10, Giroud eight or 10, Sturridge eight or 10, Suarez 10 or 12, if you ask me would I like my strikers to score eight-10-12 goals, yes. If we had eight-10-12 goals (from the strikers) we would be top of the league. That's a reality but my strikers give everything and the team works hard. It is one thing to improve a player who is 20 years old, which you can. If you can tell me can you improve Hazard? Yes, I can. Can I improve a player who is 30 years old? How? I can't complain because everyone is working hard, everyone is trying to give their best to the team so I can't criticize and I don't." – Jose Mourinho after Chelsea's defeat at Stoke.
When Chelsea supporters read the quote above, they must think of one name: Romelu Lukaku!
This is a pretty stark fact: Between them Fernando Torres, Demba Ba and Samuel Eto'o have scored four goals for Chelsea in the Premier League. Ronelu Lukaku has notched eight.
So, where do Mourinho and Chelsea go from here?
Luckily, they have some stunning attacking midfielders to take up the slack. The likes of Eden Hazard, Oscar, Juan Mata, Andre Schurrle and Willian have enough quality to add goals from deeper positions.
Whether the Blues can utilise the January transfer window remains to be seen. Trumping Monaco for the signing of Radamel Falcao last summer could well have been the missing piece in the jigsaw.
(Incidentally, Mourinho and Falcao share the same agent: Jorge Mendes.)
In the short term, the remaining Premier League games in December against Crystal Palace (h), Arsenal (a), Swansea (h) and Liverpool (h), will be hugely intriguing.
And, you could see the Blues winning the lot even without a decent striker!
Footage below of Jose Mourinho's post Stoke presser is followed by some back pages on Monday featuring The Special One.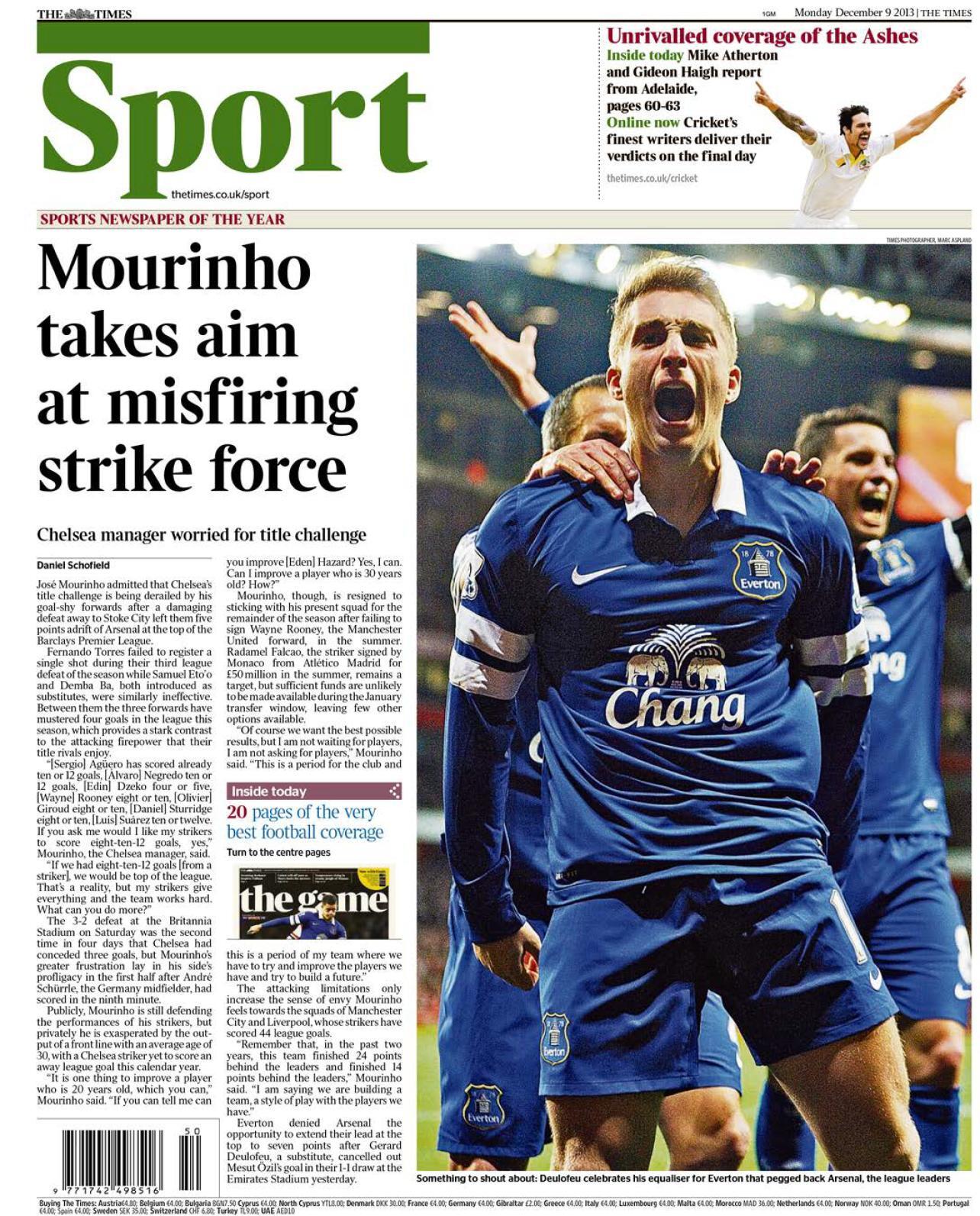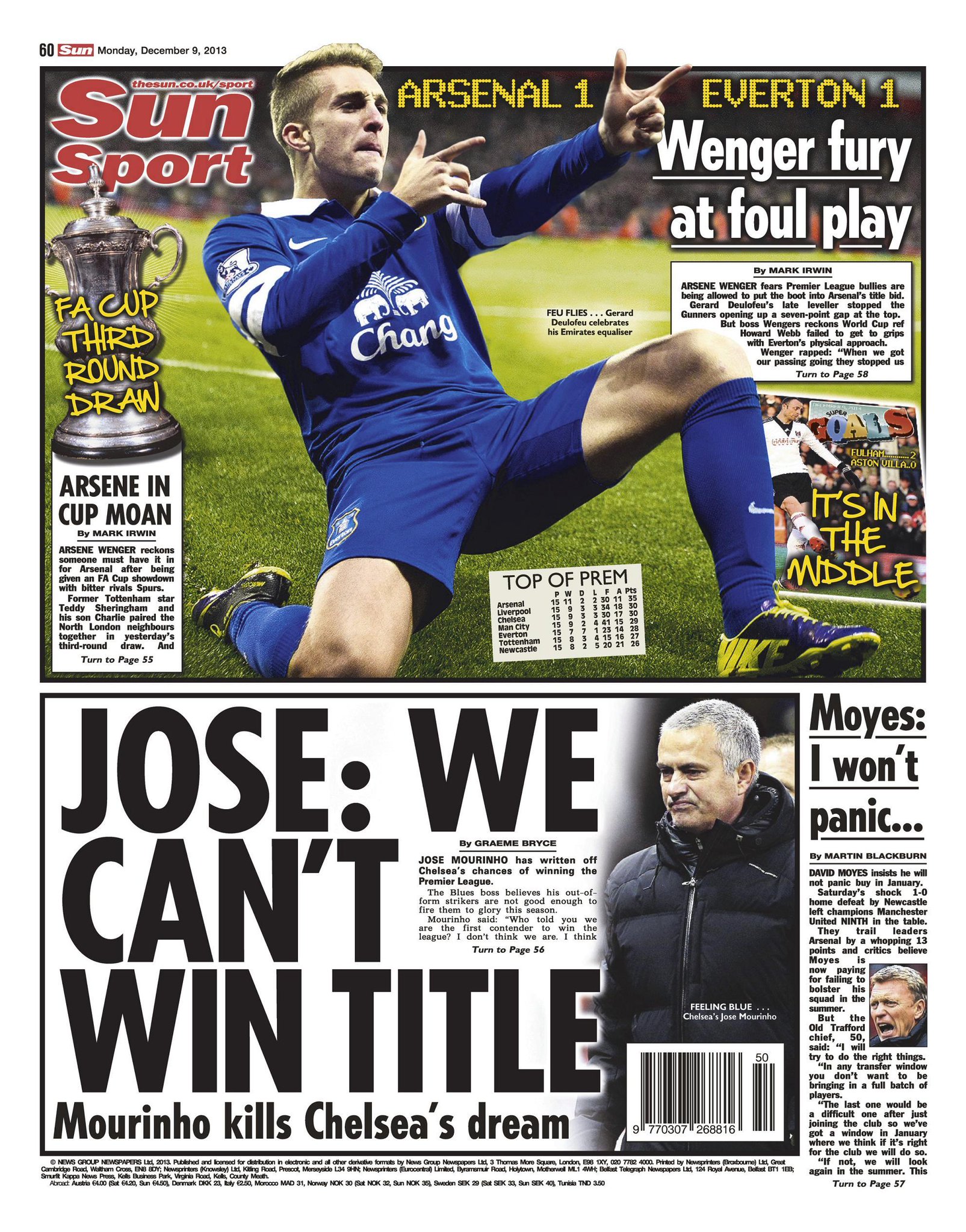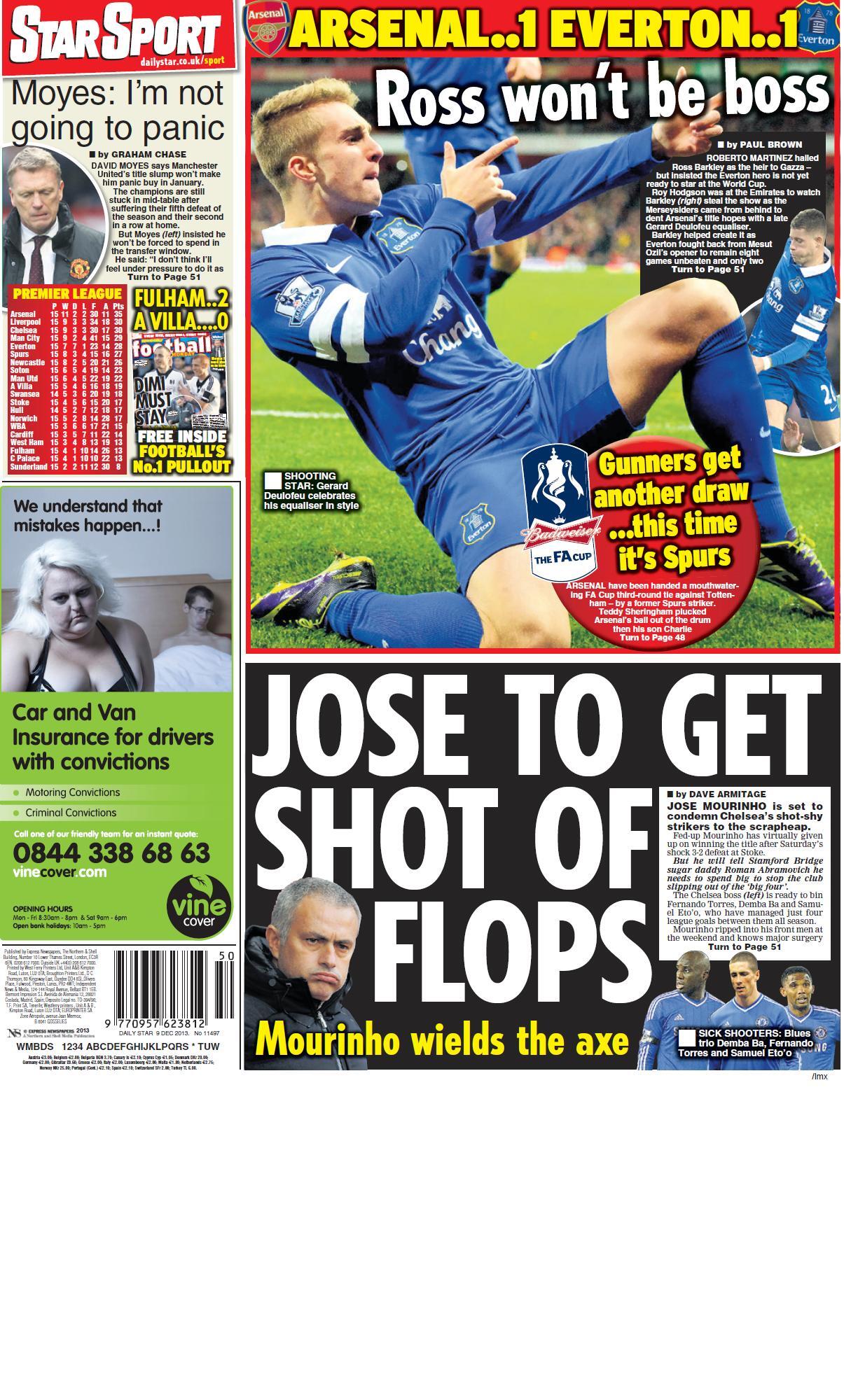 ---
GAMBLING CAN BE ADDICTIVE, PLEASE PLAY RESPONSIBLY