Jose Mourinho warns Liverpool over Sterling, says every player has his price [Star]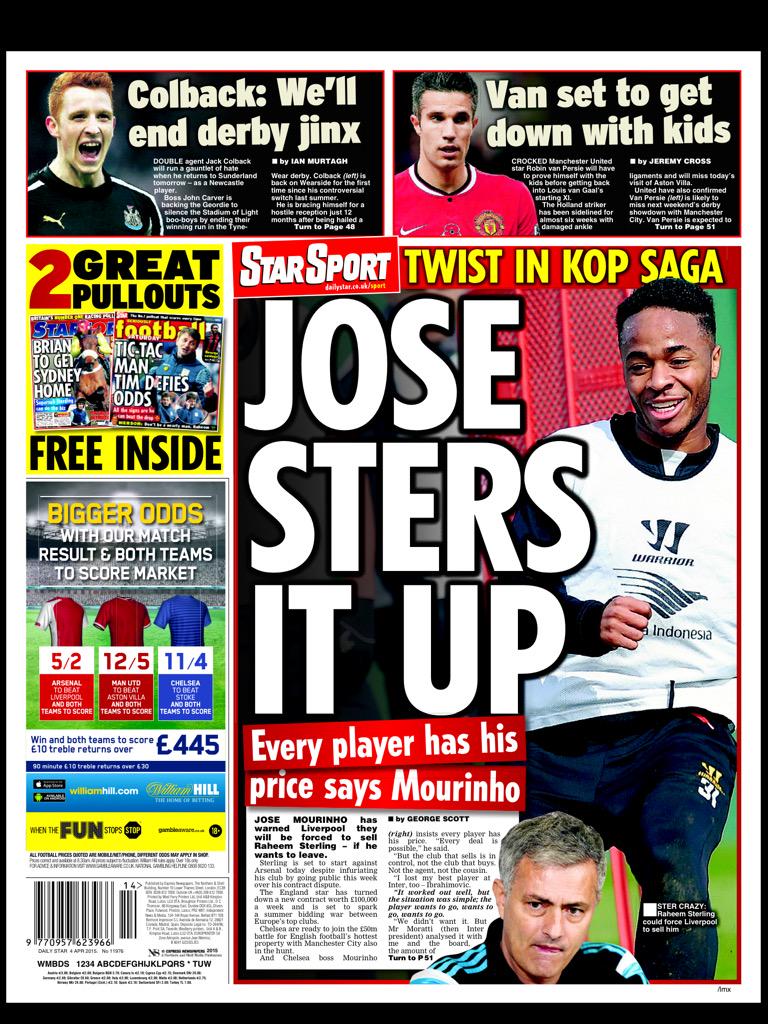 Speaking with the written press after his first press conference today, Jose Mourinho waded in on the Raheem Sterling situation.
Mourinho didn't speak about the subject in front of the cameras, but afterwards he had no problems in warning Liverpool over Sterling that every player has his price.
Raheem Sterling's decision to stall his contract talks until the end of the season has sparked outrage from Liverpool fans, and put the Premier League's biggest clubs on red alert.
Arsenal, Chelsea and now even Manchester United are reported to be interested in bidding for the 20-year old this summer, but Liverpool are stoically insisting that he won't be leaving, not this summer in any case.
Mourinho recalled having to sell Zlatan Ibrahimovic while manager at Inter, using it as a classic example of a club ultimately being powerless if a player's desire is to leave.
The Chelsea boss says that in that instance there was simply nothing Inter could do to prevent that deal happening, essentially implying that the same could happen to Liverpool.
'Every player has a price, every deal is possible,' the Chelsea boss ominously warned.
---