Jose Mourinho plays funny prank on Chelsea's media officer for keeping him waiting [Video]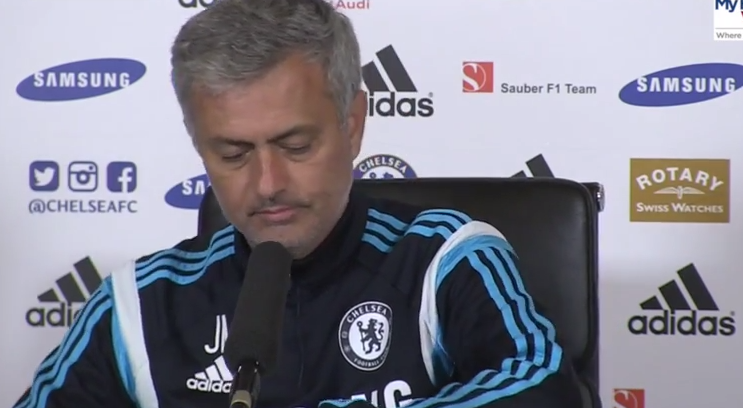 Jose Mourinho was in great form at his press conference today – and with the league essentially wrapped up in April, can you blame him?
His joie de vivre was so latent that he decided to play a prank on the club's media officer Steve, who was running late to the press conference (you had one job Steve).
He got the press gang onside, and told them to play along with his prank: when Steve walked in, they were to pretend the presser was already finished.
And it worked to a 't'.
Best football betting tips & free bet offers
Click here for more Premier League betting tips
---