Jokes! Newcastle fans do the Poznan v Man City, looks epic with Mangala in foreground [Video]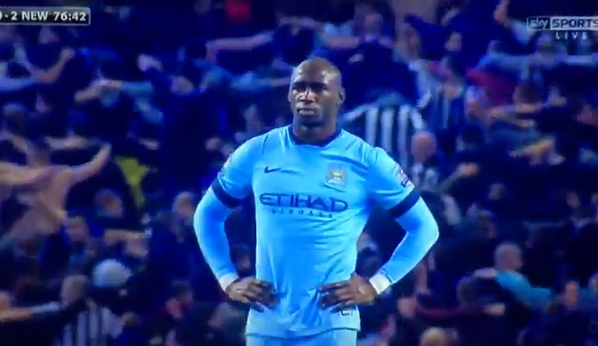 Manchester City are the English club most associated with 'The Poznan', the celebration started by fans of Polish club Lech Poznan, which essentially involves turning your back on the game you've paid money to attend, and jumping up and down.
City adopted the celebration after playing Poznan in the Europa League several years ago, and still see it as a badge of honour.
So the Toon Army  took the piss out of them tonight – with Newcastle on their way to a huge 2-0 win at the Etihad in the Capital One Cup, they joined together to do the Poznan.
And it looked pretty awesome with City defender Eliquiam Mangala standing in the foreground, looking all forlorn and oblivious to what was going on behind him.
Click here for more Premier League betting tips
---