John Terry's £150,000 a week wages to be halved if Chelsea skipper decides to stay on [Mirror]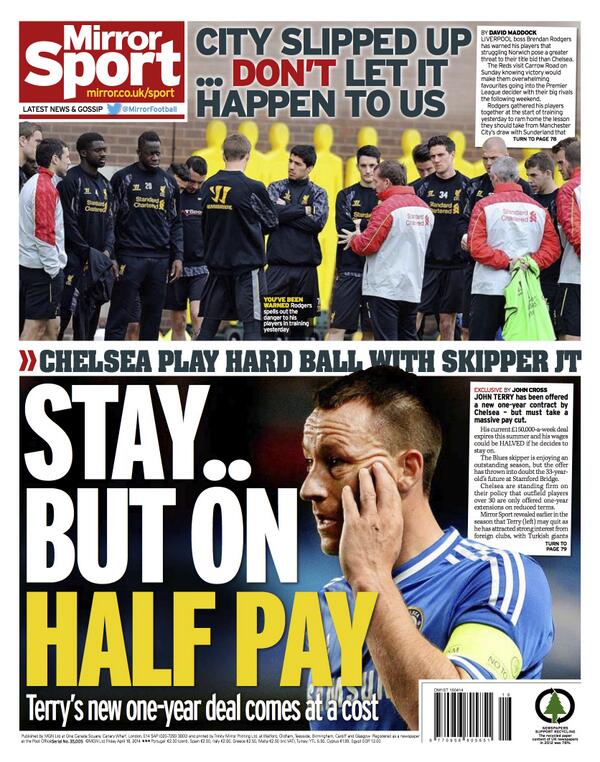 John Terry's been rejuvenated under Jose Mourinho this season, to the point that he's once again being hailed by many as the best defender in the league, having suffered periodic drops in form over recent seasons.
The Mirror report tomorrow that Chelsea are now ready to reward him, though with a caveat: they're willing to offer him a new deal to stay on next season, but it will mean halving his wages.
Terry's current £150,000 a week deal expires in the summer, but at 33 – turning 34 next season, he's apparently slipped into Chelsea's lower wage rung.
Click here for more Premier League betting tips
---