Joey Barton was in the away end at the Emirates for Marseille match, not impressed with "Highbury" atmosphere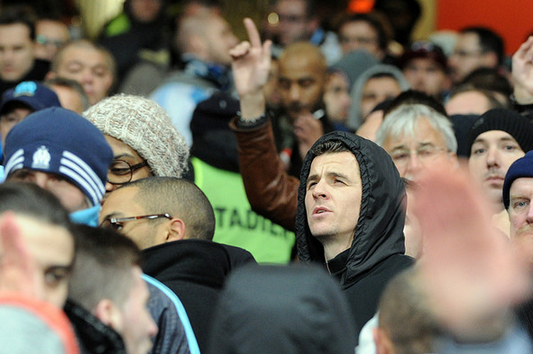 After spending a loan spell in Ligue 1 with Marseille last season, Joey Barton took the opportunity to see his old club as they went down to a 2-0 defeat at Arsenal on Tuesday night.
Now a key part of QPR's promotion push, Barton openly admits he has a soft spot for OM but would not take a huge drop in wages to return to French football.
Barton appeared to enjoy his experience in the away end at the Emirates and couldn't resist taking a dig at the atmosphere at Arsenal's home ground.
Sending out one Tweet in the second half, saying: "So quiet here tonight at Highbury…"
The combative midfielder was magnanimous later on with another Tweet: "Pity about the result. Arsenal much too strong tonight…"
---