Jobhunting? Ex-Manchester United boss David Moyes spotted watching Celtic 0 – Legia Warsaw 2 [Picture]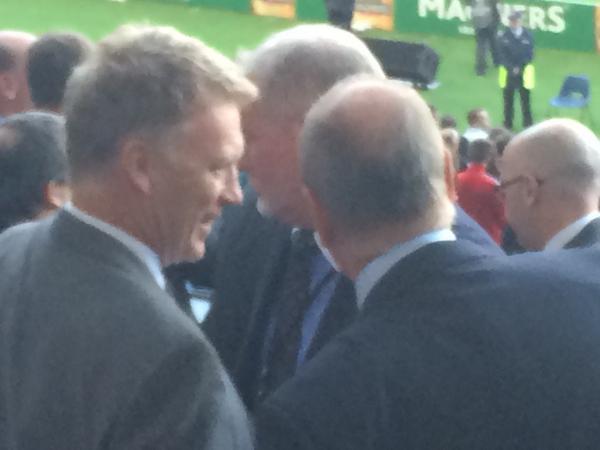 Ex-Manchester United manager David Moyes was in attendance at Celtic Park this evening as the Bhoys crashed out of Champions League qualifying, losing 0-2 on the night, 1-6 on aggregate.
Young Norwegian manager Ronny Deila was already under pressure coming to Glasgow as a relative unknown; crashing out of the Champions League like this before a ball is kicked isn't exactly going to help his cause.
And with Moyes in the stands, the rumours are circulating that he could be in line to take over should Deila face the sack.
What an ironic twist of fate that would be: Moyes, sacked after trying to follow in Alex Ferguson's footsteps, replacing Celtic's very own Wilf McGuinness, who has the tough task of emulating Neil Lennon.
The Circle of (Football) Life.
(Picture via  Marius Skeljbaek)
---