Jeff vs The Panel: Should Manuel Almunia play for England?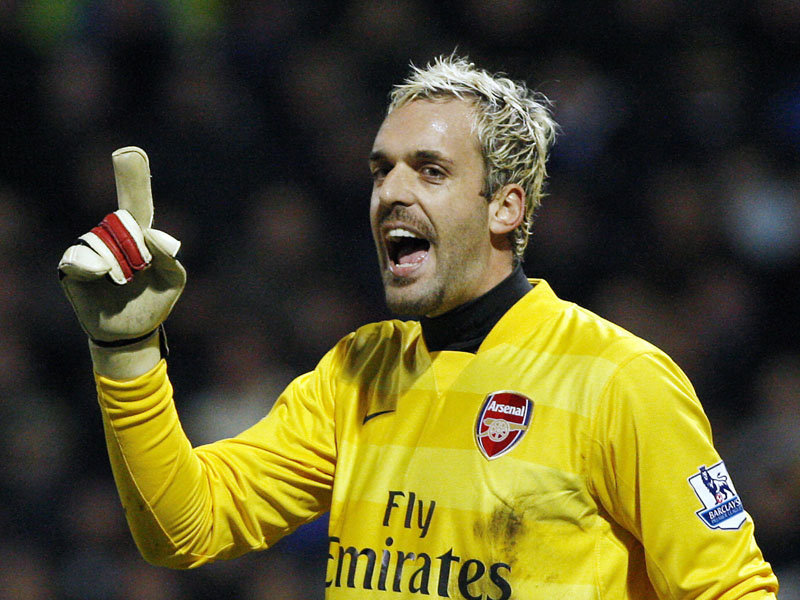 Never afraid to touch on the difficult subjects, Jeff Stelling took all four talking-heads on the Soccer Saturday panel to make the case for why Arsenal's Manuel Almunia should play for England.
In a debate between the intellectual and the ex-pros, Stelling needled away at his English compatriots Matt Le Tissier, Phil Thompson and Paul Merson before leaving the panel looking rather xenophobia with a hint of racism sprinkled in for good measure.
The conversation started after Merson lauded the Spanish keeper for his performance for Arsenal against Manchester United in the Champions League. Merse referred to Almunia having been "outstanding" and "world-class" before ending off with "he's still not playing for England though."
Merse argued that David James is the best English keeper in the Premier league, before quickly resorting to lines closely associated with platforms of far right political parties, barking "we'll end up with loads of these players playing for England. If you're born in the UK you can play for England. Simple as that."
Stelling then began poking away at the holes in that argument pointing out the Deco plays for Portugal, Marcos Senna for Spain, while the Republic of Ireland have been using ringers for years. Thommo then spoke up, trying to win back the debate with convincing sentences including "I don't care" and that Almunia should not play for the Three Lions "because he shouldn't!"
It was left to Le Tissier to bring in the "spirit of the game" line of attack against Stelling, only for the slippery fox to counter with Kevin Pietersen being the England cricket captain and before pointing out that England has an Italian picking the national team.
Watch Jeff Stelling wipe the floor with the panel in the Almunia-England debate here.
---
GAMBLING CAN BE ADDICTIVE, PLEASE PLAY RESPONSIBLY