Jan Vertonghen explains his error for Chelsea's opening goal v Spurs on Saturday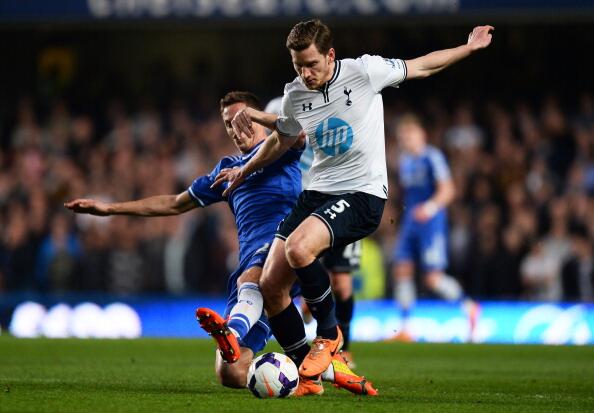 It was the moment where Tottenham predictably imploded at Stamford Bridge on Saturday and it came from the boot of their best defender.
Jan Vertonghen was excellent for Spurs last season but has not hit the heights at all in 2013/2014, looking disenchanted with playing left back and is a shell of the player that led Ajax with such aplomb.
Rumours and non denials from Vertonghen that he may leave White Hart Lane if Tottenham do not make the Champions League next season have only added to the anger some fans feel towards the Belgian.
Vertonghen has explained his mistake leading to Samuel Eto'o's goal for Chelsea on Saturday: "I slipped away and thought Schurrle could take the ball. That's why I tried to slide the ball to the goalkeeper. But accidentally, it seemed to be the perfect assist for Eto'o. It was the beginning of a hard night."
On Tottenham's Champions League hopes, Vertonghen said: "I'll never say it's over and out until it's mathematically impossible, but it's going to be hard."
Whilst Vertonghen also spoke to the Belgian press about playing left back in another big game: "I was told on Friday. The coach decided to use this tactic, so I listened and did my best."
Click here for more Premier League betting tips
---