It's still unclear if Coentrao completed his loan move to Manchester United from Real Madrid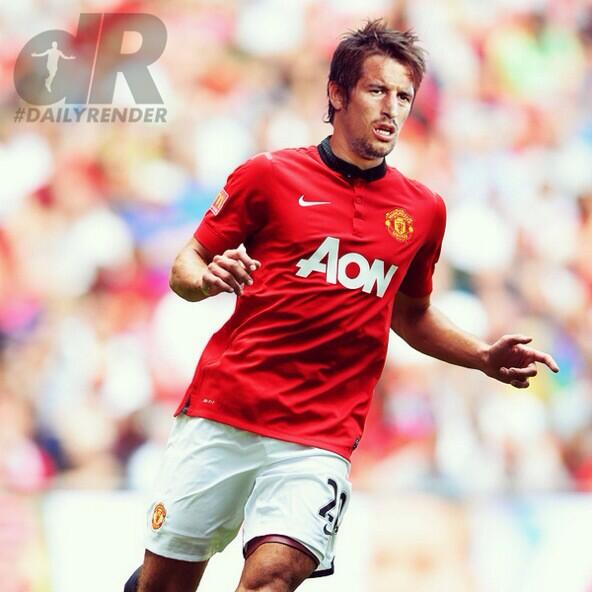 As the sun rose on Tuesday morning, Manchester United fans were still unclear if Fabio Coentrao completed a loan move to Old Trafford from Real Madrid.
David Moyes had been on the outlook for a left-back for much of the transfer window, with Leighton Baines continuously reported to be the Red Devils' prime target. However United were unable to get Everton to agree a deal for the England international full-back, and minutes after the window shut reports started filtering out that 25-year-old Fabio Coentrao had made a shock move from the Santiago Bernabeu.
No sooner as news that Coentrao "had" moved to Old Trafford started to circulate, counter reports claimed that the deal has been foiled by the sands of time. In short, Manchester United were accused of acting too late in signing the Portuguese left-back.
As of early Tuesday morning it is still unclear whether the Coentrao deal went through in time.
La Liga officials had confirmed the news, before retracting the statement. Whilst the initial paperwork was sent to the Premier League on time, Real opted not to complete the final part of the transfer as their own recruitment drive had stalled.
The kerfuffle meant Fifa were unable to confirm the loan, leaving many to conclude that Coentrao will remain in the Spanish capital. Yet without concrete confirmation either which way, some remain hopeful that the deal may yet still get rubber-stamped.
For Moyes' sake one hopes that the Coentrao deal is confirmed, otherwise the new Manchester United boss may have a difficult time working with the club's sole left-back Patrice Evra, whom he tried (and failed) to replace with two alternative left-backs in the summer window.
my colleague @Manu_Sainz says that Coentrao will STAY at Real Madrid. And if he says it, it is true then

— Guillem Balague (@GuillemBalague) September 2, 2013
Doesn't look like Fábio Coentrão deal went through for #MUFC – though still not confirmed

— Howard Nurse (@howardnurse) September 3, 2013
WAIT! Au contraire!No Coentrao ? Too late? Surely the transfer window has Fergie time?

— Lee Westwood (@WestwoodLee) September 3, 2013
It seems like Guilherme Siqueira chosen Benfica over Real Madrid last night, and that's why Real wouldn't let Coentrão go to Man United.

— Jan Hagen (@PortuBall) September 3, 2013
Have been told Coentrao's move from Real Madrid to Man Utd on season-long loan has collapsed. Awaiting confirmation #bbcfootball #mufc #rmfc

— David Ornstein (@bbcsport_david) September 3, 2013
The indications are that one of #MUFC or #RMCF did not ratify the deal for Coentrao with Fifa. But not confirmed.

— Ben Smith (@BenSmithBBC) September 3, 2013
Patrice Evra has just received news about Fabio Coentrao joining #MUFC pic.twitter.com/ShplTbNi5n

— Footy Humour (@FootyHumour) September 2, 2013
---
GAMBLING CAN BE ADDICTIVE, PLEASE PLAY RESPONSIBLY