It was a myth! Cristiano Ronaldo's new haircut WASN'T to match a young fan's scar who had undergone brain surgery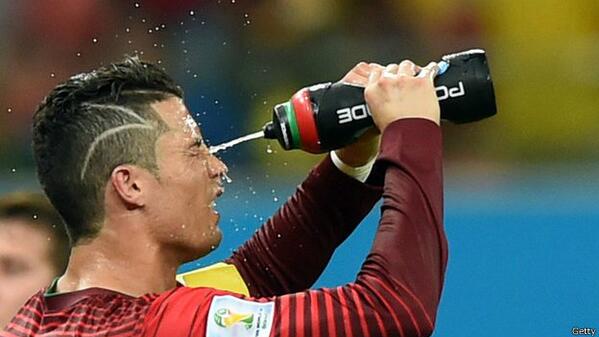 CRUSH THE BOOKIES: Argentina are a scandalous 4/1 (up from 4/9) to beat Nigeria!!!!
You may have heard this story earlier in the week…
In March we reported how Cristiano Ronaldo had donated 60,000 euros so that 10-month old Erik Ortiz Cruz could undergo brain surgery.
See: Quality! Cristiano Ronaldo pays for operation of sick child with cortical dysplasia [AS].
Then, during this week's epic 2-2 draw between the United States and Portugal, reports started circulating that the zig-zag shaved into Ronaldo's head for the World Cup encounter was to match the scar that Erik Ortiz Cruz now has after his surgery.
That story went global and viral, as Ronaldo was instantly portrayed as a caring man who looks out for his younger fans.
Sadly, it's now come to light that that story was only a myth.
Cris Cruz, mother of 10-month old Erik Ortiz Cruz, has updated his Facebook page to inform people that the story about the zig-zag sadly isn't true.
The mother wrote the following note:
I've already seen that social networking is spreading the rumour that Cristiano Ronaldo has had a haircut in honour of the scar after Erik's surgery, but I want to make clear that that is not the case.
My son has not been operated on, and Cristiano Ronaldo at the time said he would pay part of the cost of operating on my son when the time came, but thankfully that day (the day of the surgery) has not arrived.
I want to say that I follow and will eternally be grateful to Cristiano Ronaldo, the person that he is, who talks with me and asks about the status of my son and to all the anonymous people who have unselfishly helped my little one!
Thank you all again!
Cris Cruz's Facebook post is below.
Click here for more Premier League betting tips
---