West Brom youngster Isaiah Brown signs for Chelsea [Picture]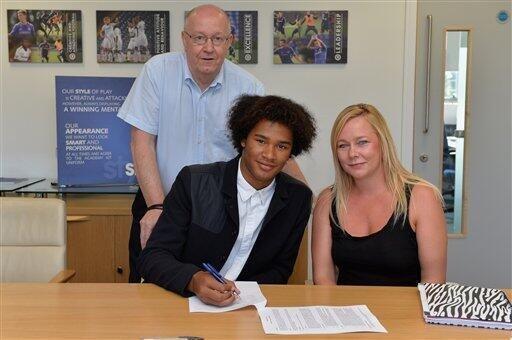 The transfer of West Brom teenager Isaiah Brown to Chelsea has been completed, as can be seen on the picture above.
Chelsea's move for Brown hit the headlines as it raised serious questions about the compensation rules in the Premier League relating to signing young players.
Brown made his debut for the Baggies in the Premier League last May and at 16 is considered an impressive prospect.
According to reports, Brown has headed off with the Chelsea Under-21 side for their pre-season tour of New York.
---