Irina Shayk, Homer Simpson & Hello Kitty lead the best memes & jokes on Real Madrid's new away kit [Pictures]
Photoshoppers and meme makers having been working overtime in the past few days to make fun of Real Madrid's brand new away kit for 2014-15.
Earlier in the week it was announced that the Los Blancos' away strip for next season will be pink.
Knowing there might be some backlash to their striker new clobber, Real launched their new strip with the motto 'Wear it or fear it'.
The Real Madrid away kit is bright pink and costs 100 pounds for the real one and 55 for the non 'adi zero' shirt, while for an extra 10 pounds fans can add 'La Decima 10′ on the back.
Whilst some people have lapped up the new kit and quickly placed their orders, others have sough to make fun of the Madrid kit.
Below are some of the best memes and jokes on Real Madrid's new away kit.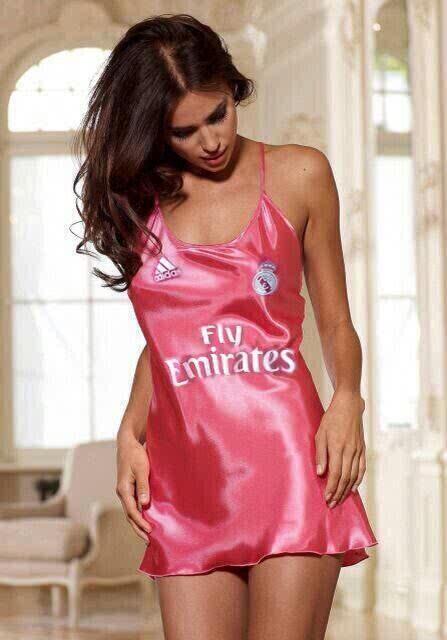 ---